Guide to Planning a Holiday Trip: Detailed Article on How to Plan a Trip
Planning a trip to your desired place in the world is like a puzzle, it demands a proper placement to put things in order; you'll be obliged to do a lot of things, hoping you don't miss an important thing. This is why a guide on how to plan a trip is essential.
During this frenzied period, it's hard to figure the whole idea of how best to get things done. Planning is what makes a trip more real, and successful planning makes it worthwhile, gives the best experience, and leaves pleasant memories.
Here is a detailed guide on how to plan your trip in ten easy steps:
Step 1 – Choose a Perfect Vacation Location
Think about it carefully before you decide. After you have thought carefully about the other possibilities and you chose a particular place. Kudos! You have taken the first big step! It's a lot easier now to commit to planning because you know what to work towards. If on the other hand you still haven't figured out where to go, find the resources here for picking the best travel destination.
Step 2 – Balance Your Budget
This is the most crucial part of it all. Money can make it all possible. It is your plan and your budget that can determine how much this trip will cost you. Well, that depends. How long are you going to stay? – Weeks, Months A Year? The duration of your trip will determine how much you'll need for your stay.
Another thing is – Are you going solo, with someone, your family, a group? These are great options; each comes with a price. The freedom of solo traveling is wonderful. Also, traveling in the company of friends or loved ones makes a great adventure. Make your choice and create a balance with your budget.
Step 3 – Research the Costs
You've decided where you want to go, who to with, and how long you are going to stay, great! Your next step is to determine how much these arrangements will cost you. There are a lot of things in between, they include all the travel items you're going to need, the hotels, restaurants, food, places to visit, etc.
Step 4 – Get a Travel Reward Credit Card
Earn rewards and points with a travel credit card. You would be surprised at what your points could do for you. You could get tons of free flights, free hotels, and even free travel perks every year – and that's without chargeback.
There are plenty of options for Americans there are also options for Canadians, Europeans, Australians, and New Zealand. Find more useful information on the best travel credit cards for travel here. Also, be sure to inform your card company that you're traveling, so your card won't be blocked for too many transactions. This is a very important tip on planning a trip.
Step 5 – Switch to Zero-Fee ATM Cards
While away on your trip, you'll need to use ATM cards to withdraw the country's local currency and this implies you'll get charged for ATM transaction fees. Don't give banks that unnecessary liberty over your money – get a zero-fee ATM card you can use without losing money to the bank.
Step 6 – Get a Travel Visa
If you don't want to attend an in-person interview for a travel visa, third-party companies can do the legwork for you and help you get your stress-free and fast visa. This process can be done completely online, you simply need to go on their website and fill out the online application form entering your country of origin, your desired destination, etc. They will get back to you by email if they need other things. An example of such a website where you can easily apply and get an eVisa is iVisa.
Step 7 – Book a Flight Ahead
After you've signed up and gotten your travel credit card, use your signup bonus to book a flight. It is always better to book your flight early enough; that way you'll have enough time to decide on the most convenient and most affordable option. Here are resources for finding the best flights for your destination; Trips.com, and Google flights. A special tip on planning a trip that helps to save extra dollars.
Step 8 – Book an Accommodation before Traveling
Unless you have a house of your own or someone else welcoming you into their homes, you'll need to book a good accommodation early enough to save yourself from any last-minute hassle. If you haven't visited the place before then is best to book for the first few nights only and make the next decision from your experience.
You can find great hotels at Trips.com, booking.com, Agoda, Airbnb. If you're going to stay in multiples of hotels during this trip, then sign up for a hotel credit card before your departure and earn bonuses on the go.
Step 9 – Plan All Your Activities Ahead of Time
To make the most of your time and money is always ideal to have a plan for the tour giving each the priority they deserve. know how much time and money it is going to cost; this will help you make the reservations and get your tickets where needed.
Booking online can earn you bonuses or you might be lucky to get some discount code which you can never get paying in person. If you are planning a trip, you should also learn how to plan the activities that will make your vacation entertaining.
Step 10 – Pack Everything You Need
If you have made it this far, wow! you are so ready! Is time to pack up for your trip. Do not pack too much and do not pack too little. Unless you plan to shop while you are there, you have to pack your most needed clothes, pair of shoes, and other indispensable items – just according to their usefulness and the number of days you will spend. This is a great tip on planning a trip you should remember.
Buy travel insurance to secure your stay, this is an added expense but it can cover you when you need medical attention when your flight is cancelled, if your item got stolen, damaged, or lost. You can check out Insure My Trip, or use this source to learn more about travel insurance.
Packing the right travel essentials is a great way to have a perfect holiday. If you're a travel blogger, there are other essential items you may like to include in your travel bag, items such as travel case for cameras, cheap vlogging cameras, travel bags, travel subscription boxes, and travel litter boxes are a great way to have a successful vacation.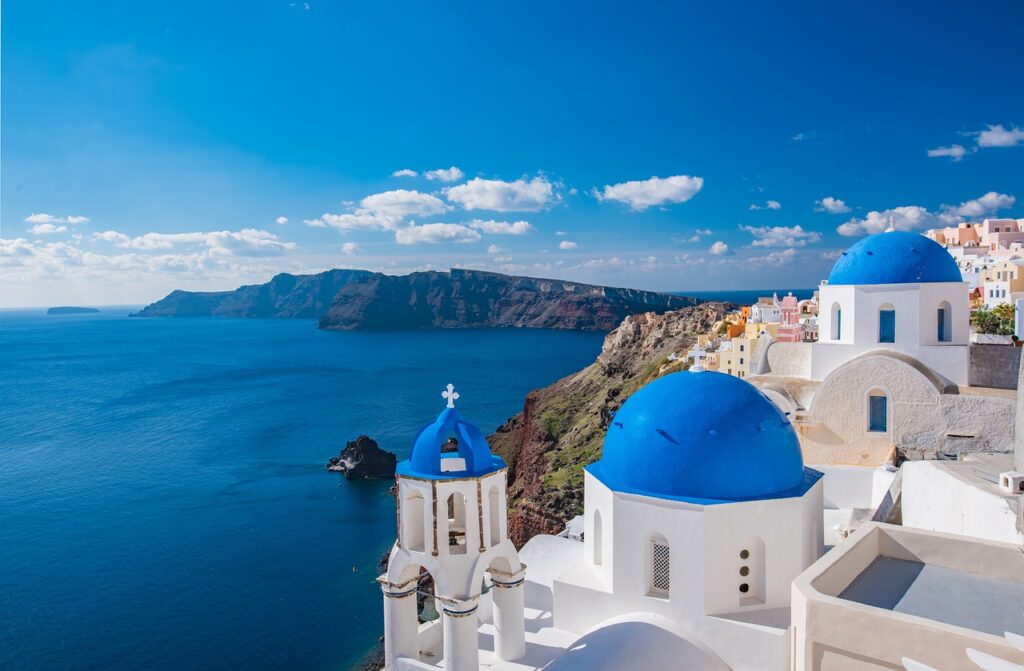 When Should You Start Planning a Trip?
The best interval to start planning a trip is within 4 – 6 months before the travel date. Other huge trips such as business trips and long family vacations may need longer planning period to achieve maximum output. For such huge trips, planning a trip can range between 4 – 12 months.
Within this period, thorough research on vacation location, hotels, flights, restaurants and travel essentials are concluded. When such trips involve external candidates or tourists other than just family members, several discussions may need to be held for a successful trip to be achieved.
How Much Does it Cost to Plan A Trip?
The cost of planning a trip may vary depending on individuals and their needs, other factors such as vacation location, type of hotels, areas to be toured, flight tickets and the cost of touring a city may affect how much it costs to plan a trip.
Generally, the cost of planning a trip for both domestic and international trips experience may range from $700 to $5000, respectively. This is usually determined by individual choices and desires for exotic hotels, flights and other needs.
Before you begin that trip, learning how to plan a trip is crucial, there are important travel tips, as well as travel tips during covid to help you stay safe during your trip and make the most of your vacation. A trip with a family may require that you get acquainted with travel tips when traveling with toddlers to help keep your entire family safe throughout your vacation. You can also learn more about international travel tips here!
Conclusion
Planning a trip around the world can be a challenging task, being able to put essential factors such as hotels and accommodations, touring of cities, vacation locations, flight tickets, and other individual needs may make it difficult. This is why this complete guide on how to plan a trip is essential for every traveler.
Read also: 20 Most Sought After All Inclusive Hotels in Maldives
When you go on that trip, make sure to enjoy the fruit of your labour. Have the best time of your life. Follow your plans. Do what you love. I'm sure it will all make some lasting happy memory of a lifetime.
Keep Reading!
Nigeria Passport Renewal In Canada: The New Easy Guide 2021
Nigeria Passport Renewal In UAE: New Easy 2021 Guide
Top 10 African Restaurants in UK: 2021-2022 Review
10 Best African Restaurants In Canada
10 Best African Restaurants In New York
Guide To Planning A Holiday Trip: Detailed Article On How To Plan A Trip
20 Most Sought After All Inclusive Hotels In Maldives
2022 Travel Guide To Greece: Tourist Best Guides
10 Best Flights To USA From Nigeria 2021-2022 Review
Inventory Systems Used By Travel Agencies
10 Best African Restaurants In Dubai You Must Visit In 2021
Best 10 Travel Litter Box For Cats: Features, Pros, And Cons