When it comes down to arranging your honeymoon far away from the hustle and activity of the daily routine, there are no better ways than to take a break at some of the best Caribbean Islands for couples we have specially selected for you in this article.
Here, nothing will be left out of your honeymoon a la carte menu. You get an awesome sea view in the hotel, a plethora of activities to indulge in, and most importantly, a dreamily romantic and blissful atmosphere that's guaranteed to make you fall in love all over again with your partner, something best caribbean islands for couples all-inclusive guarantees.
The Caribbean is known for its many islands, beautiful scenic landscapes, enchanting views, interesting cultures, and assorted dishes. These islands attract several tourists and mostly couples who visit the region for honeymoons and every other kind of vacation.
Here are 20 Unique Florida Family Vacation Destinations (2022)
15 Best Caribbean Islands for Couples to Explore
Going away with a partner is usually a period every couple looks forward to, for bonding and solitude. Luckily, you can start getting excited because there's so much to choose from, there are many beautiful Caribbean Islands for couples to reconnect and reignite their love. 
Here's a list of the best Caribbean islands for couples to enjoy the perfect vacation or honeymoon:
The A of the ABC islands, the Dutch Caribbean Island is perfect for couples who don't mind mixing up their experience a little bit. Aruba has it all; stunning beaches, luxury resorts, a national park, some museums (for some exercise and some holiday learning), and near-perfect weather, so honeymoons and other romantic escapades are less likely to be interrupted. It has no shortage of good restaurants like Smokey Joe's, Bucuti, Tara Beach Resort, and the MVC Eagle Beach hotel for couples who want to get cozy and intimate.  
The islands of Antigua and Barbuda are situated between the Caribbean and the Atlantic and will impress nature lovers and friendly locals. There's a Georgian-era marina and a national park to see, and not to mention a variety of romantic accommodations including some intimate inns, and Jumby Bay, a private island peppered with hammocks. It's a perfect place to play Robinson Crusoe or sail off into the sunset. Whether you're searching for best caribbean island for older couples or best caribbean islands for families, keep reading this article.
The constant smell of nutmeg in that air has earned Grenada the name of the 'spice island' as it offers couples and all other comers an authentic Caribbean feel with fabulous spicy food and a good nightlife to boot. Most accommodation options on the island offer a low-key luxury like Spice Island Beach Resort, Mount Cinnamon Resort which has an on-site spa service, and some water sports activities like sailing, etc. Don't forget to fill up at the end of the day at The Beach Club and Rhodes Restaurant, Calabash.
This island boasts some of the most spectacular scenery in the Caribbean from green-blanketed mountains and deep valleys to some hidden beaches littered all over. Day-trip excursions between the north and the south can be easy, but it is worth it to spend some time on each side. Then for the couples, St. Lucia offers numerous intimate resorts tailored specifically for your romantic experiences. Take a trip to the magnificent hilltop hotel Jade Mountain which bans technology of any type; perfect for those who want to unplug and focus on nature and each other. Saint Lucia is one of the best Caribbean Islands for couples that is most visited.
Two hundred miles of powdery, white sands and gorgeously colored reefs make this one of the most romantic islands on this list, and a must-go for couples that love scuba diving. Sweethearts are spoiled with choices when it comes to elegant accommodation and dining here, particularly in Provo, the island of Providenciales. Hotels are pretty much luxurious only for instance: Parrot Cay, for those who want to absorb all the beauty of the island, and Amanvara; pure opulence with private villas and bungalows which back onto a protected wildlife park.
Saint Barthelemy has got a combination of European influence, Caribbean charm, and the overarching natural beauty of a tropical romantic island which is why honeymooners and couples continue to flock down here despite some hefty prices. Up to 14 beaches await you on the island, the best of the lot being the Anse des Flamands because of its rolling white sands and lush greenery. Others include the Baie de St-jean for its beachside restaurants and the Anse de Grand Cul-de-Sac for the watersports. For your romantic location, check out the intimate boutique Tom Beach Hotel.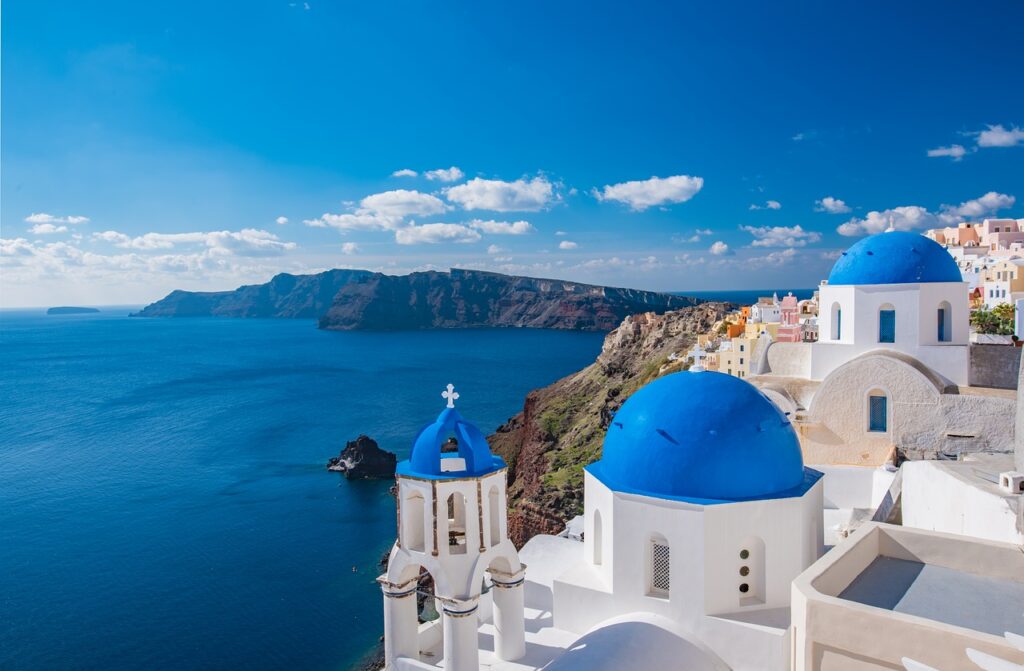 If you're a couple looking for the best Caribbean Islands for your honeymoon, consider visiting Corn Islands, Nicaragua. For something a bit more affordable but still optically pleasing, head to the Corn Islands, where Big and Little Corn Island offer untapped beauty. The larger of the two, Big Corn, houses more locals, better beaches, and fewer tourists. However, it is home to Casa Canada if you are looking for cabanas overlooking the ocean, it's got an infinity pool, a simple restaurant, and impeccably charming service. In comparison, you can head over to the Little Corn to enjoy its party atmosphere and boutique accommodations like the eco-chic luxury resort Yemaya Island Hideaway.
Two nations, two names; on Saint Martin/Sint Maarten, the French and Dutch cultures exist side by side on this compact 37-square mile island which is complemented by beautiful beaches and a lively nightlife to boot. Each Side offers a completely different but equally romantic vacation experience for its guests.
If you're looking to be secluded with your darling in the presence of opulence and comfort, then you've found the right spot at the Samaná Peninsula. This traditional town drops off into the sparkling waters of Samaná Bay – the home of thousands of mating humpback whales from December to March. The beautiful isle of Cayo Levantado plays host to couples looking for a comfortable bed for two which can be found at the adults-only five-star resort of Bahia Principe.
Traveling for Work Guide: Tips to Keep in Mind
No list of best Caribbean islands for couples would be complete without this heavyweight, Jamaica. On the island's far Western side is Negril, perfect for sweethearts new or old. If you are looking for a lively location, some sun-basking, and reef-swimming, the Seven Mile Beach in Negril is what you're looking for. It's got stylish boutique hotels atop the limestone cliffs, the most impressive of the lot being The Caves. There are also some very magnificent beach-front hotels like Royalton Negril and Hideaway.
Here's another Caribbean name that ignites feelings of excitement and anticipation into the hearts and ears of those who hear it. Here, you and your partner will find beauty, adventure, and culture in this region that serves as the sparkling jewel in Colombia's crown. Visit lost cities together with a La Ciudad Perdida jungle trek, spot carrots and monkeys at the Parque de Tayrona and explore the charm of colonial Cartagena – incidentally where you ought to stay before you venture off. The Casa San Augustine at the Cartagena will take care of you and your romantic demands.
Searching for best Caribbean Islands for couples? Say no more – a good time for anyone and everyone is all you think of when this name comes up. From taking a walk on any of its breathtaking beaches to watching the sun melt into the sea on the catamaran tour, sometimes in Barbados will get you satisfied. Speaking of satisfaction, you might be at risk of falling in love with another – the fusion of African, Spanish, and West Indian cuisines could have you comprising just a little bit. You've finger-licking spots like the Fish Pot, romantic spots like the Fairmont Royal Pavilion, and the larger Sandy Lane Hotel which boasts a golf course and spa alongside its ocean-front rooms and suites.
Known as a major sailing destination, St. Vincent and the Grenadines encompass more than 30 islands, secluded private cays, and fancy yacht-filled harbors. On Canouan Island, the isle of wild tortoises, you can stay at the luxury beach-front resort, the Pink Sands Club. Take one of the hotel's golf carts and explore the 1,200-acre landmass. You can also head to Mount Royal later to take in the beautiful views of the Caribbean waters, Mustique, Bequia, and Tobago Cays.
Trinidad offers an old-fashioned type of romance. The cobblestones will entreat you as you hear the horses and their carriages passing by. You can stroll into the colonial center of town to join in the trek to the breathtaking Vegas Grande Waterfall in the mountains or take a trip to the top of El Museo Histórico to check out the Cuban hills. However, for some romance, opt for either the five-star Iberostar Grand Hotel in the town square or the quaint Hotel Las Cuevas on the hill.
There's a smattering of high-end resorts and gorgeous powder-soft sandy beaches here on Anguilla island. Tickle your taste buds with unparalleled cuisine – everything from upscale restaurants to beach barbecues where you can watch the beautiful sunset. There are much fewer ships anchoring at Anguilla than the nearby islands which can only add to the sense of some much-desired sweet sexy seclusion for two.
10 Cool and Unique Indoor Things to do in Atlanta, GA
Conclusion
Couples are constantly on the lookout for new travel destinations to visit despite the fact that they have a specific thing or two in mind. Whether it's a romantic trip, an adventure vacation, or one that is intended for just the two of them, or a mix of urban life and jungle activity on the Caribbean coasts of Colombia, a Caribbean getaway is guaranteed to leave you fully satisfied whichever destination island you choose – it's a nice problem to have.
Caribbean islands have been gaining popularity in recent times, and there are a lot of reasons why this is the case. In this piece, we have explored a number of best Caribbean Islands that couples can pursue their dream vacations in.
Important resources for you!
The New Delhi Vacation Guide
Travel Blogging: The Ultimate Guide on How to Start a Travel Blog
Cheap vacation locations in Europe
20 Most Sought After All Inclusive Hotels In Maldives
10 Detailed Guide On How To Plan A Trip To Hawaii