Searching for things to do in Fort Lauderdale with kids? Located on Florida's southeastern coast, Fort Lauderdale is a perfect vacation destination with its luxury hotels, beaches, international swimming halls,  bars, and boutiques. There are numerous things to do in Fort Lauderdale with kids. The beautiful sands promote running along the oceanside.
All those actually sound like adult fun and you`d be wondering, so what can I do at this location visiting with family? But here is the thing, there are lots of fun things to do in Fort Lauderdale with kids that will be reviewed in this article.
 If your kids love to swim or adventures like interactive pirate cruises and treasure hunts, then you may as well get your things set for a family vacation in Fort Lauderdale. They will also enjoy a good time chasing butterflies and inhaling blooming roses or exploring their artistic sides at an art museum. The interesting things to do in Fort Lauderdale with kids are one endless list.
Good enough the city also offers adult-friendly attractions to keep both the adults and kids entertained. There are even activities for your toddlers so you need not even worry about that. The fun in Fort Lauderdale is for all ages and sizes and this makes the town one of the best choice places for a family vacation.
What are the Things to do in Fort Lauderdale with Kids?
 Here is the complete list of things to do in Fort Lauderdale with kids:
Lick Your Lips at Robert is Here Fruits and Farm Stand
Milkshakes are quite healthy and yummy, your kids will love them, and even if they didn't fancy some before now, trust Robert is Here Fruits and Farm Stand in Fort Lauderdale to do the magic by converting them to vegans and milkshake fans in a second.
A taste of this yumminess in that family-owned eatery that has been in existence since the 1950s is one of the ways to enjoy your vacation.
However, this place is about an hour's drive from Fort Lauderdale but it is totally worth it. They serve milkshakes and fresh fruits and I could bet you have never had one like what they serve, in your life before.
They also own a zoo for your kids to access for free. They get to have the opportunity to meet and pet real-life animals like tortoises and watch rare moments like strange unrelated animals making friends and playing with each other and they can even pet them too. You don't have to be short of things to do in Fort Lauderdale with kids to make provisions for a visit to this place. It is a must-visit and iconic vacation experience for any family or anyone visiting Fort Lauderdale for whatever purpose to explore. 
Get Creative and Artistic at the Arts Museum
Established with your kids at heart, the Young at Art Museum is a place where kids of all ages, even toddlers and teens, can learn about art and explore their interests and peak of creativity through the exhibit and hands-on activities. You can't think of activities in Fort Lauderdale with kids and this museum doesn't fall into your list of fun activities to experience with kids in the city.
The arts come in different forms and are not limited to one area. There are art forms in GreenScopes, WonderScopes, ArtScopes, KnightGallery, Bedlam Lorenz Assembly, and CultureScopes. The museum also organizes workshops and various special evening activities to experience and participate in and you should be there with the kids during the new year for the kids' parties. You may have to consider planning your vacation for the new year.
Read also: Things To Do In Duluth With Kids
Have some Ice Cream at Jaxson's Ice Cream Parlor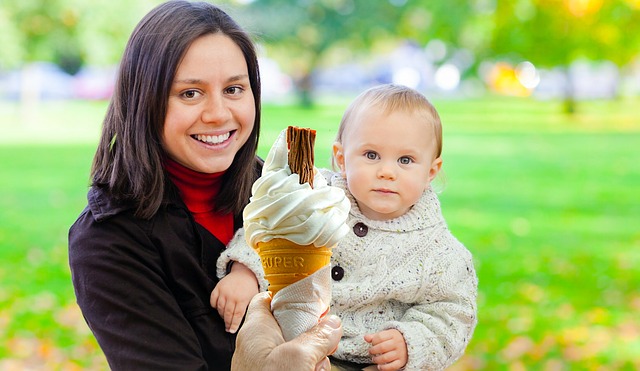 You can't contest the fact that kids love ice cream. Have it in mind that one of the things to do in Lauderdale with kids certainly includes stopping by this creamery for a taste of goodness.
I'm sorry, you may have to queue up but everything you do in Lauderdale with kids or anyone at all is usually worth it. The queue isn't that bad because it seems that all ice cream freaks are cool people. I guess it's a proven fact that ice cream makes everyone happy, so enjoying the camaraderie with other ice cream lovers is one of the perks of this fun. Their Ice cream is made from fresh local ingredients and therefore unique and the size is usually so big! It's a worthy enjoyment.
Get the Kids Thrilled by Meeting With the Dinosaurs' Relatives
Oh yes, alligators are dinosaurs' relatives and this fact is undisputed. In the absence of a real dinosaur, meeting its family members is one of the ideal things to do in Fort Lauderdale with kids. On this adventure, a light dress that would dry off immediately is advisable because the alligators will only be too excited to see them and in this excitement, might splash a lot of water into the boat, especially for anyone that will be occupying the front seat.
Also existing alongside the alligators are snakes, softshell turtles, and various kinds of birds. The good side to this adventure is that the fun isn't limited to one particular set of people but even the adults and kids will enjoy the show. Make sure to get to the alligator farm before noon to catch all the shows that take place on the farm.
Learn at the Children's Science Museum
You know here is the Science Museum of Fort Lauderdale dedicated to teaching kids about discovery and science. You would say that the city has created a balance between arts and science with its art and science museum. Exploring both is one of the important things to do in Duluth with kids that every parent seems to look forward to, each time they are in the town. It is filled with a variety of kid-friendly fun and captivating exhibits that will get them to marvel at the depths of discovery.
It is even more perfect to stop by the museum on a rainy or stormy day for a much wider discovery that wouldn't be here on the dry days. Facilities like the IMAX, snapping alligator turtle, 3D printer workshop, and 7 dimension theatre are all found here. They will also get a wealth of knowledge of Florida's ecosystem as well as play in the Everglades. Your kids will not mind spending as many hours as possible exploring this science and discovery.
Read also: 20 Best Hotel Pools In Hawaii For Couples And Family
Enjoy Delicious kinds of Seafood in Fort Lauderdale's Finest Eateries
If you have tasted the veggies and fruits, then you need to also try out the varieties of seafood in this beautiful beach city. One of these restaurants and of course one which should be your favorite is the Sea Watch On the Ocean. It is an eatery that has been in existence since 1974 and has remained a choice eatery for both locals and visitors.
A bonus to enjoying the meals at this quintessential restaurant is the amazing view of crashing waves, tropical palm trees, and sand dunes. Their meals are served as a full course meal, ranging from appetizers, the plates of seafood down to desserts.
With its cozy statement decor and a spectacular balcony too, you won't be making a mistake and your kids will love all of that, from the food down to the landscape. With this assurance, you should make tasting different kinds of seafood at the restaurant one of the things to do in Duluth with kids. You will appreciate the fresh, salty, and delicious oysters most and you should never forget to order some!
The 15th Street Fisheries is another restaurant right there at Lauderdale, on the water to enjoy plates of seafood with the kids.
Check out these 30 Guaranteed fun road trip activities 
Kayaking, Hiking, and Fishing at the Historic Johnson State Park
Here is the catch, while your kids enjoy fishing or choose to explore the mangroves in forty-five minutes hiking trail expedition, you get to relish history and facts in this private park even while having fun with the kids. Most of the activities in Duluth are both kid-friendly and adult-inclusive.
The park was named after the two civil servants, Dr. Von. D. Mizell and Eula Johnson, whose efforts led to the creation of the park, meant for visitors of all colors away from the normal beaches that were meant for only the whites. It is lurked somewhere in the south of Fort Lauderdale and is always uncrowded, therefore just very perfect to go have fun with the kids on a private family cruise, away from prying eyes. The experience will be satisfying to everyone and not just the kids.
Pirate Cruise for the Adventurous Kids
Get your kids to pretend to be pirates and dress in pirate attire and swing their swords on a pirate cruise. Good enough, it is an interactive adventure for both adults and kids. Everyone gets to have a good time chasing a pirate's treasure hunt in a waterway. You will agree with me that this is one of the most thrilling adventurous activities to enjoy in Fort Lauderdale with kids.
One thing is certain, your kids will only be too excited to get to dress in pirate attire – a complete attire including a bandana, sword, and an eye patch, to look the part of a real-life pirate. I will reiterate that a visit to the Bluefoot Pirate Adventure sounds to me like one of the most ideal fun things to do in Fort Lauderdale with kids, when on a family vacation or even when just passing through the city.
Learn How to Surf
The Ezride Surf School offers surfing lessons for kids and enrolling your kids in the school is a good idea for the vacation amongst other things you would do in Fort Lauderdale with the kids.
Ironically, the waters of Fort Lauderdale do not have high waves and often break very close to the shore, so they are not ideal for surfing. But on the other hand, that makes the waters suitable for learning to surf. The lessons begin with on-sand training, then proceed to try out on the Atlantic's low waves.
Private lessons can be offered to families and there are also group lessons over the weekend. Choose one that is suitable for your time there and enroll the kids. If your kids have no idea about surfing, one of the things to do in Fort Lauderdale with kids is to enroll them in this tutorial and at the end of your time there, they would have had one more adventurous skill attached to their wealth of knowledge, to explore on waters with high waves.
Chase Butterflies at the Butterfly World
Chasing butterflies is not the only thing you should look forward to doing at TradeWinds Park, the home of Butterfly World. The idea of being surrounded by very many colorful butterflies and going after them in an attempt at catching them is very appealing and the thrill is what you will get with your kids when you visit the park.
However, the park also houses botanical gardens and tropical gardens that bloom with orchids, roses, other beautiful flowers, and other flying animals, insects, and birds like hummingbirds and lorikeets. You should look forward to tranquillity together with the kids, surrounded by nature like this.
Explore the Fort Lauderdale Beaches
There are many beautiful beaches in Fort Lauderdale – From the stunning beaches at the illustrious Lauderdale-by-the-Sea to the family-friendly beaches of Pompano Beach, there is sure to be a beach to suit your every craving. Plus, with so many beaches within easy reach, you can easily spend an entire day exploring each one.
If you're looking for a bit of adventure, head out to the more remote areas of the coastline. There are some stunning beaches only accessible by boat or hiking trail, and you'll be able to enjoy stunning views and plenty of sunshine without the crowds. Or, if you're a more relaxed beachgoer, take a break on one of the many white-sand beaches that Fort Lauderdale is known for. No matter what mood you're in, there's a beach in Fort Lauderdale that will fit the bill with a lot of fun things to do with family.
Read this awesome list of romantic things to do in New Orleans 
Sightseeing on the Jungle Queen Riverboat
Take in the beautiful city of Fort Lauderdale Landscape from the Intracoastal waters. Your kids will enjoy the view from the waters on Jungle Queen and the cruise itself is an experience they will always talk about even after the vacation.
The cruise is often accompanied by a dinner and your family should indulge their taste buds, having to eat anything at all they like, from what will be served, ranging from different kinds of seafood like shrimps and oysters to chicken and desserts. Let the wine wash down all you have had to eat while you relax and watch your kids have fun on the boat.
Gondola Tour in Las Olas
Gondola tours are not only for adults. You can choose to take away the wine and champagne and make it a kid-friendly tour. Remember that Fort Lauderdale is the Venice of America and that name is not for nothing, so you wouldn't like to visit the city without hopping on a gondola for a tour. Your kids will enjoy the storytelling and singing as the gondola drifts down Florida's canals. Remember kids love stories and songs and this is sure to get them giddy with excitement.
Go Shopping
You know there is no complete fun without shopping. And there are several luxury brands, with their stores, right there in Fort Lauderdale. Luxury brands like Versace, Kate Spade, Coach, Gucci, and many others are stores you would consider exploring with the kids. All these stores are located in Sawgrass Mills, which houses over 350 other stores and is the largest shopping mall in the US.
Shop clothes, shoes, and every other souvenir with the kids for memories to look back on. I love to shop and even as a kid, I looked forward to shopping each time we were on vacation. I guess shopping is my favorite fun thing to do while on vacation, and shopping with family should be one of the fun things to do in Fort Lauderdale with kids.
See this list of fun things to do in Burbank to keep you entertained, 
A Swamp Safari Sounds Pleasant
On the Big Cypress Seminole Indian Reservation is Billie Swamp Safari, which is popular for its swamp buggy eco-tours. The tours happen in an open vehicle with tractor tires and a canopy top. The vehicle drives through muddy swamps. Your family will get to see as many animals and unique plants as possible.
The swamp safari also offers other packages like the Everglades airboat cruise, animal exhibits, live Critter shows, and snake shows. It is definitely worth every time and money spent and this is one of the awesome activities in Fort Lauderdale with family you should look forward to, when on a family vacation in the city.
Final Thought on Things to do in Fort Lauderdale with Kids
Fort Lauderdale has more than just adult fun to offer so you should look forward to making your next family trip to the city. It is good enough that the activities for the kids are with options for the adults to engage in for a quality time of fun as well. There is a good number of things to do in Fort Lauderdale with kids without anyone in the family sulking from boredom as has been explored in this article.
We hope you enjoyed this blog post! By reading it, you've gained a better understanding of the many things to do in Fort Lauderdale with kids. I know that keeping kids entertained and engaged is never an easy task. That is why we have compiled this list of fun activities that will keep them entertained for hours on end!
Depending on your children's age and interests, some of these activities may be perfect for them. Saving this list for your best vacation experience will definitely make it that much more special. Thank you for reading!
Is Fort Lauderdale good for a family vacation?
Yes, Fort Lauderdale is a great city for a family vacation, and there are a number of things to do and see that will appeal to everyone in your family. There are plenty of attractions for the children, such as Legoland and the Aquarium, while the adults can enjoy the nightlife and the beaches. Fort Lauderdale also has plenty of cultural attractions, such as the Museum of Art and Design, the Broward Center for the Performing Arts, and the Fort Lauderdale Museum of Science. In addition to all of this, there are plenty of restaurants and shopping options to choose from.