For many Africans who live in Dubai or go for vacations in the desert nation, getting a suitable African restaurant in Dubai to enjoy the thrilling taste of African delicacies is often a challenge and therefore the need for a review of the best African restaurants in Dubai that gives the feeling of homemade African dishes.
While in Dubai, you will have that feeling from home. That feeling of eating your favorite African dishes. It is not peculiar to you alone. Hundreds of Africans living in Dubai continually lookout for the best African restaurants in Dubai where they can enjoy the best of home-cooked meals with thrilling African comfort.
In this guide, we will walk you through the length and breadth of Dubai, as we pick the best restaurants that serve African dishes in Dubai.
1. Enish Restaurant and Lounge Dubai
If there is one African restaurant that has continually put Africa on the map in terms of quality food delivery in different parts of the world, it has to be Enish.
Worthy of mention is that Enish is one of the finest restaurant chains to be exported out of Nigeria and among the best Nigerian restaurant in Dubai. Founded by a Nigerian, Enish has since expanded its restaurant chain to different parts of the world.
The restaurant has its presence in many European countries, including the United Kingdom, where it has five (5) branches.
With the successes recorded in those branches, Enish has once again broken into a new market. This time, the United Arab Emirate (UAE) is the target.
Enish Restaurant and Lounge Dubai is one of the favorite restaurants for Africans living in the UAE. Nigerians are the most thrilled with what this restaurant has to offer because Enish serves a wide range of dishes from different cultures of Nigeria.
Asides from bringing you the taste of home-cooked Nigerian meals, Enish also combines a special twist in those dishes to give the best taste. Most Nigerians recommended Enish as the best African restaurant in Dubai.
Read also: Nigeria passport renewal in UAE
Enish Parties
One may think that eating a variety of Nigerian and African meals is all that Enish Restaurant and Lounge Dubai has to offer.
Rather, the restaurant has a lot of other fascinating offers up its sleeve. One of these is the Enish Parties, which involves special guest performances from artists. It also features parties with Disc Jockeys (DJs) giving the best jams to trigger your interest to hit the dancefloor.
Menu
Coming over to the food options, Enish Restaurant and Lounge Dubai has lots of them. The menu includes meals ranging from rice to classic soups selected from the diverse cultures of Nigeria.
The rice menu includes but is not limited to:
White rice and ayamase
Fried rice
White rice
Jollof rice
Enish Restaurant and Lounge Dubai also sets your taste buds in the mood to relish some of its best meals by serving a wide range of Starter. Included in the Starter menu are meals like:
Garnishes fried fish
Goat assorted meat pepper soup
Moi Moi
Isiewu
Spicy garnished turkey
Stewed assorted meat
Yam pepper soup
Garnished snail
Classic soups like Abula, Ewedu, Efo Riro, Banga Soup, Ogbono Soup, and Mixed Okra Soup are on the list. Also included are Egusi Soup, Afang Soup, Bitter Leaf Soup, Edikang Ikong, and Oha Soup.
Website: https://www.enishdubai.com/
2. KIZA
Are you looking for a Pan-African restaurant in Dubai? You want to dine at a restaurant that goes the length and breadth of Dubai to prove that it is indeed cut out to serve the best African dishes.
If so, KIZA is the place to be. The restaurant is not only one of the best and authentic Pan-African restaurants in the United Arab Emirates. It is also one of the few restaurants that serve the best of African hospitality, ranging from live music to art and entertainment.
KIZA is what its founder describes as having the "Spirit of Africa." This is evident in the provision of the multi-sensory journey across that does not only gives you the finest flavors from Africa but also "engages your senses beyond taste, to the sights and sounds of Africa." As a popular African restaurant in Dubai, its rich menu stands out. 
Menu
KIZA has a variety of dishes for Africans and locals who want to resonate meals made with the finest flavors from Africa.
The restaurant has categorized its menu into Business Lunch, KIZA A la Carte, and Taste of KIZA.
The KIZA A la Carte is a menu specially designed to accommodate some of the best soups from Africa.
These soups include Ogbono Soup, Ndole (an aromatic Cameroonian stew), Efo Riro (spinach stew peculiar to people from Western Nigeria), and Ayamase Stew.
The menu also includes West African Red Stew, Katogo (Ugandan groundnut stew), Egusi (a Nigerian ground melon seed stew), and Okra Stew.
The Taste of KIZA menu is a cross-section of handpicked meals, including Yam Pottage, Tilapia Fillet, Nkandla Prawns, and Beans Pottage. The menu also includes Princess KIZA, KIZA BBQ Ribs, and Red Snapper Fillet.
The Business Lunch menu is ideal for business owners who want to talk over new business ideas over lunch. On the menu is Avocado Salad, Boerewors Roll served with French Fries, Beef Suya served with Masala Fries, BBQ Chicken Wings served with French Fries, Lamb Balangu served with Plantain, Beef Baguette Sandwich served with French Fries and Penne Arabiata.
Website: https://kiza.ae/
3. Africana Home Restaurant
Although there are hundreds of African restaurants in Dubai today, a couple of them weren't existing many years ago.
Africana Home Restaurant is one of the first restaurants that started serving Africans living or vacating in Dubai, United Arab Emirates.
The history of the restaurant dates back to 1993 when its first branch was opened in the UAE. The restaurant has since then expanded to different parts of Dubai to ensure that the commitment to "bring that home vibes to our customers, with the best service and heart-melting smiles" is spread through the UAE.
The branches are Goldland, Al Barsha, Sabkha, Ajman, and Nakheel.
Services
Asides from cooking delicious African dishes that give you the "home away from home" treat, the restaurant also has a lot of other things to offer.
Its services include:
Corporate & special events catering
Yacht parties
Dine-in services
Takeaway
Indoor & outdoor catering
Home and office delivery of meals
Website: https://www.africanahome.ae/
4. Tribes Restaurant
Tribes Restaurant is the melting pot for the different dishes that make Africa a unique continent in the world. The restaurant also puts in a great deal of effort to ensure that the different African cuisines served here combine the essential components of recipes.
It will interest you to know that the restaurant was established because of the founder to provide quality African entertainment and the best of African meals in the UAE.
Tribes Restaurant has since its inception, continued to "offer a memorable fusion of exotic flavors, taken from the African continent since the Tribal era."
As one of the best African restaurants in Dubai, it has its branches at both The Dubai Mall and the Mall of The Emirates. Worthy of mention is the African dishes at both locations tend to vary.
For example, at The Dubai Mall, the menu includes:
Pre-Feast, such as African Lamb Spring Roll, Peri Peri Chicken Lollipop, Mozambique Prawns, and Soup of the Day.
Salads, such as Crab & Melon, Grilled Chicken, Baby Gem & Bacon, and Beetroot & Avocado.
Tribal Specialties, such as Venison Steak, Ox Tail, Chicken Bunny Chow, Beef Short Ribs, Moroccan Spiced Lamb Chops, and Spicy Lamb Rump Steaks.
Burgers, such as Fully Loaded Beef, North African Wagyu Burger, Cheese Burger, and Spicy Salmon Burger.
At The Mall of The Emirates branch, Tribes Restaurant has the following on its menu:
Taste of Tribes, such as Waka Waka Milkshake, Mojito's, Homemade Ice Tea, and Lemonades.
The Served Hot menu, including Espresso, Latte, Dawa, Cappuccino, Jol Hot Chocolate, and Macchiato.
Mocktails & Smoothies, including Vuvuzela, Dawa Cuja, Yebo, Sina Makosa, and Coco.
Soft Drinks, including Iced Cubed Latte, 100% Pineapple/Orange/Carrot/Watermelon/Apple Juice, Blue Butterfly Pea Latte, Ginger Ale, Coke, Green Matcha Latte and Water.
Website: https://www.tribesrestaurant.com/
5. The Butcher Shop & Grill
The Butcher Shop & Grill is one of the best African restaurants in Dubai that does things differently. The founders of the restaurant understand the importance of meat to Africans. With the absence of many steakhouses in Dubai, the restaurant took up the responsibility of filling that void.
The Butcher Shop & Grill is a one-stop steakhouse that caters to the meat needs of Africans living in the UAE.
The steakhouse also places a premium on the establishment of relationships among its customers. This is why the steakhouse is organized in a way that laughter-filled conversations and unforgettable moments can be created among the customers while munching a mouthful of steak.
Besides, The Butcher Shop & Grill has one of the most discerning connoisseurs browsing through to help the customers pick the finest cuts of meat.
Menu
The Butcher Shop & Grill does not only serve the finest cuts of steak to please your palates. The steakhouse also has a wide range of other items on the menu for you to select from.
These include:
Salads, including Quinoa Salad and Rocca Salad.
Starters, such as Grilled Buffalo Chicken Wings and Braised Brisket topped with Melted Cheese.
Burger, including Chicken Burger, Cheese Burger, Beef Burger, Ladies Burger, Swiss & Mushroom Burger.
Website: http://butchershoparabia.com/
6. Hurricane's Grill
Hurricane's Grill is another steakhouse in Dubai. Located at Shop 205, Lower Ground, The Dubai Mall, this steakhouse ensures that its African customers enjoy the best of superior quality meat dishes.
The casual dining experience offered here tends to cover traditional South African, Portuguese, and modern Australian influences.
The steakhouse also ensures that the wide range of meat dishes it offers are not only made from the best quality ingredients but are also nourishing.
Menu
The goal of Hurricane's Grill is to bring you quality ribs and steaks at the best price. The menu of meat dishes served at the steakhouse ranges from Desserts, Sides & Sauces, and Mocktails.
The Main meat dishes include Seafood, Ribs, Lamb, Steaks, Chicken, and Beef. The Desserts include Malva Pudding, Sienna Ferrero Rocher, and Ice Cream & Choc Sauce.
There is also a Kids Menu that includes Grilled Chicken Breast, Ribs, Fish & Chips, Steaks, Beef Burger, Mac & Cheese, and Chicken Burger.
Website: https://hurricanesgrill.ae/
7. Chop House Dubai
Chop House Dubai is one of the finest African restaurants in Dubai. The focus on serving contemporary African dishes is commendable, as thousands of Africans living in the UAE now have a place to dine.
It is one of the restaurants in Dubai where you get to "chop" (eat) great meals, vibe, and dance to the tune of good music – all in a serene and homely atmosphere.
Check out – Top 10 African Restaurants in UK: 2021-2022 Review
The Genuine African Dining Experience
Dubai may not be in the African continent, but that doesn't mean that people living in Dubai cannot enjoy what most Africans are enjoying, in terms of food.
This is what Chop House Dubai does by providing the authentic and genuine African dining experience that reminds you of home.
The restaurant also goes the extra mile to ensure your satisfaction by "bringing the taste of Africa with a vibrant environment and great music."
This is not leaving out the fact that Chop House Dubai leans more on serving the best in Nigerian cuisine. Therefore, you can be confident that the restaurant will deliver the best African dishes that are deeply rooted in Nigeria. If you're looking to order Nigerian food in Dubai, the Chop House is your location to consider.
Menu
The menu of the Chop House Dubai is where you will get to see the incredible efforts that the restaurant has been putting in to ensure that you get the best bang out of the African dishes.
Chop House Dubai has categorized its African dishes into the Main Course, Starters, Finger Chops, Pastries & Desserts, Sides, Beverages, and Extras.
The Main Course includes Jollof Spaghetti, Ofada Rice, Jollof Rice, Steamed Rice, Fried Rice, Whole Grilled Seabream Fish, Whole Grilled Cat Fish, and Caribbean Jerk Fried Rice.
The Sides include Coleslaw, Fried Rice, French Fries, Steamed Rice, Fried Plantain, and Jollof Rice.
You can order Starters, such as Chicken Pepper Soup, Turkey Pepper Soup, Goat Meat Pepper Soup, Assorted Meat Pepper Soup, and Catfish Pepper Soup.
Website: https://chophouse.ae/
8. Nando's
Nando's is not just a restaurant that serves African dishes in the UAE. It is one of the rare African restaurants that retain the "true taste of being African."
The restaurant is notable for using one of the best spices to be exported out of Africa. Known as Peri-Peri, the spice is known for "bringing fire to the food" because of the spiciness that comes with it.
Little wonder when a group of Portuguese explorers arrived in Mozambique, the home country for growing Peri-Peri, and couldn't resist the taste of the spice. With a little modification here and there, these explorers took the spice to South Africa where it became one of the most used spices.
It was long before the spice was exported to other parts of the world. It has now landed in the UAE and Nando's is one of the few African restaurants that use it to spice up African dishes.
Menu
The Nando's menu is a spicy one to see. From appetizers to breakfast and down to Peri-Peri Chicken; there are lots to eat.
Some of the dishes on the menu are:
Spicy Mixed Olives
Full Chicken Wings
Berry Breakfast Smoothie
Espresso
South African Rooibos Tea
Minted Rice
Website: https://www.nandos.ae/
9. The Meat Co.
The Meat Co. is an elite brand of steakhouse that does not only exist in the UAE but also has a presence in over 7 stores in 5 countries.
The Meat Co. store in the United Arab Emirates "reflects an eclectic combination of color, texture and bespoke elements" that give out the true African heritage.
The Meat Co. has branches in different parts of Dubai, including Abu Dhabi, Souk Al Bahar, and Souk Medinat Jumeirah.
Events
Giving its customers cuts from the premium steaks is not all that The Meat Co. does. The steakhouse also provides a plethora of entertainment options that include Ladies Night and Live Band performances.
Website: https://www.themeatco.com/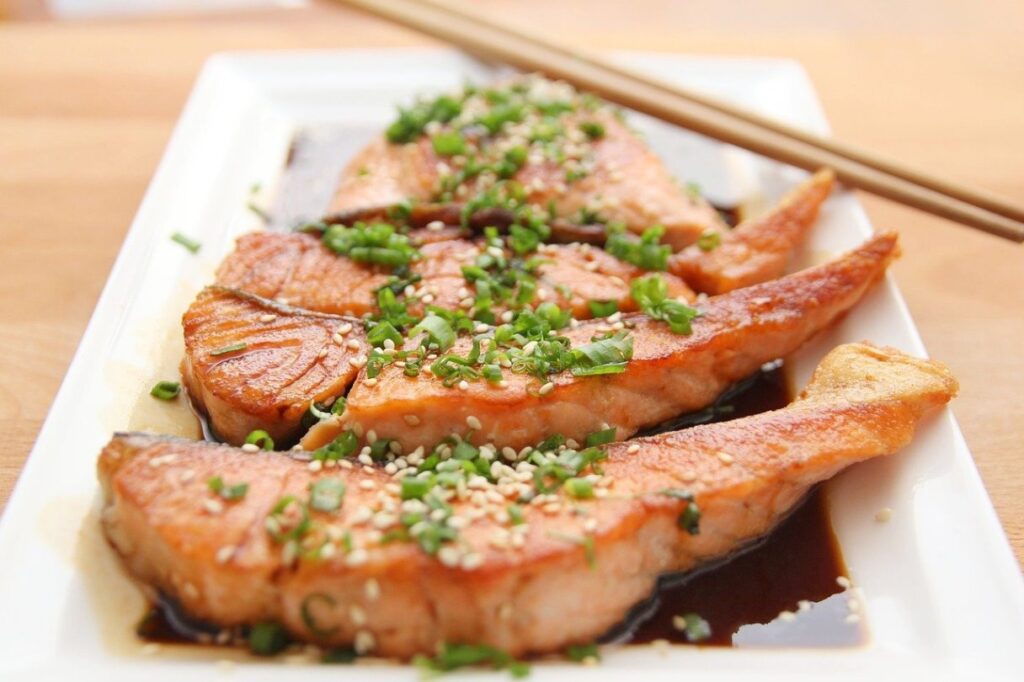 check out – 10 Best African Restaurants in Canada
Conclusion
Dubai is a popular vacation location for many Africans especially Nigerians, South Africans, and Ghanaians. The desert city is popular for its sightseeing locations and uniqueness. Whether you work there or just on a vacation, there are African restaurants in Dubai that allow you to carry your cultural dishes with you everywhere you go and enjoy the freshness of special African delicacies. 
To enjoy your favorite homemade African delicacies, we have prepared a list of the best African restaurants in Dubai to help you enjoy your favorite African dishes without having to worry about food adaptation as an African or someone who wants to taste the greatness of African dishes.
Check out – Nigerian passport renewal in UAE, the process and everything you need to know.