Welcome to our list of Myrtle Beach activities for kids! Here you'll find something for every age group, from the youngest infants to the oldest teens. Whether you're looking for a fun day out with the family, something special for your child's birthday party, or something to keep them occupied during the long summer days, we've got you covered. So what are you waiting for? Scroll down and start planning your perfect Myrtle Beach vacation today!
With lots of sunshine, sandy seashores, and gentle waves of the ocean, Myrtle Beach has proven to be a kid's wonderland with several fun things for kids to enjoy. When you think of Myrtle beach activities for kids, you should think of the miniature golf – it's not called Seaside Golf Capital of the World for nothing, the Myrtle Beach SkyWheel doesn't just guarantee fun but an amazing view of the entire town and the stretch of the ocean ahead, zip-lining and several other adventurous Myrtle beach activities for kids that will leave your family dropping from exhaustion at the end of the day.
15 Myrtle Beach Activities for Kids
Myrtle Beach has plenty to offer families, including fun activities for kids. Some of the most popular Myrtle Beach activities for kids include swimming, surfing, fishing, and golf. Additionally, there are plenty of parks and attractions to explore, including the aquarium, the amusement park, and the botanical gardens.
If you're looking for something more indoors and affordable, there are plenty of museums and galleries to visit including the Legionnaire Museum, the Maritime Museum, and the Garden District Museum. If you're looking for a day out with the family, Myrtle Beach is the place to be! Here is a list of Myrtle Beach activities for kids:
Miniature Golf
On my list of activities for kids to enjoy in Myrtle Beach, Miniature Golf comes first! I mean I have to repeat that this town is the Seaside Golf Capital of the World. It has over 80- golf courses! this is But you should pardon me if you're not the golf-loving family or just don't think golf is such a big deal.
However, you should give the Mini-golf courses in Myrtle Beach a trial and let it convince and convert your family with its pirate, Jurassic Dinosaurs, and Volcanoes-themed facilities. The environment is a scenic landscape that your kids will quickly take in and jump with excitement. 
Read also: 20 Must Have Road Trip Essentials for Kids
15 Coolest Things to do in Fort Lauderdale with Kids
Hop on the Myrtle Beach SkyWheel
Your kids won't only be enjoying the ride on this air-conditioned gondola that is the 187-foot- tall Ferris, but a perfect view of Myrtle Beach From the top of the wheel. The beautiful sight will have your kids captivated and thrilled. The views are even more perfect at sunset.
Give your kids the opportunity to experience and take in the city from the top of the Ferris wheel when they go. It's a 10-minute ride but I doubt your kids won't be begging you for many more opportunities to experience the wheels again and again before you get the chance to leave.
Ape Zipline and Treetop adventure
Every kid loves adventures. There are five different zip-lines, several ropes, and Tarzan swings. The levels of the swing and rope courses range from moderate to extreme and you'd opt for the best one for your child's age.
The adventure is exhilarating for any kid of different age and the good side to this is that this fun isn't limited to only kids! Your kids get to climb to the treetop at a very high level and whizz along through a small blue lake along a 900-foot zip line. Now that's quite an adrenaline rush right there!
Read also: Things to do in Duluth with Kids
WonderWorks Myrtle Beach
Offers laser tag, a 6D motion ride, a ropes course, and hundreds of hands-on science exhibits. With its concept, WonderWorks Myrtle Beach is a wonder that has taken science museums to the next level with its interactive features that allow kids of all ages to learn while having tons of fun.
The exhibits focus on natural disasters, lights, space exploration, physical challenges, and even arts! Using themes organized into WonderZones for the kids' engagement.
There's also an area for the toddlers to learn and of course play with activities like a giant Lite-Brite.
The Grand Strand
The Grand Strand is considered the joy and pride of Myrtle Beach. It's a stretch of soft white sands of about 60 miles. It's a perfect vacation spot for kids. Myrtle Beach activities for kids are plenty here and every family on vacation looks forward to exploring the beauty and pride of the town.
The landscape is simply breathtaking and the kids together with the rest of the family can engage in traditional beach fun like building sandcastles, fishing, surfing the gentle waters, running and playing along the beach promenade, sunbathing, and just enjoying an amazing beach time amongst other things.
Hollywood Wax Museum
Get your kids to meet a wax replica of their favorite Hollywood celebrity at the Hollywood Wax Museum. You also get to meet yours too! It's a thrilling moment to finally get to pose for pictures with your favorite celebrity, even though a wax figure of the person.
A-list staples like Robert DeNiro and Julia Roberts as well as Iron Man's Robert Downey Jr., and a host of many other Hollywood celebrities have a wax image of themselves in the museum.
There is a souvenir store, a mirror maze, and a zombie lab in the museum too.
Read also: List of the 20 Best Hotel Pools in Hawaii for Couples and Family
Build-A-Bear Workshop
The artistic kid or one who fancies stuffed animals with the parental instinct would be excited to have one made by herself alone through the help of a guide.
At the workshop, kids are tutored to create their own stuffed animals of any kind, and how to assemble or create toy apparel and accessories. Here's the catch, your kids get to own toys and stuffed animals of their specification made by themselves! That's some achievement on a family vacation, for any kid, and promises to be a lot of fun.
Visit Wheels of Yesteryear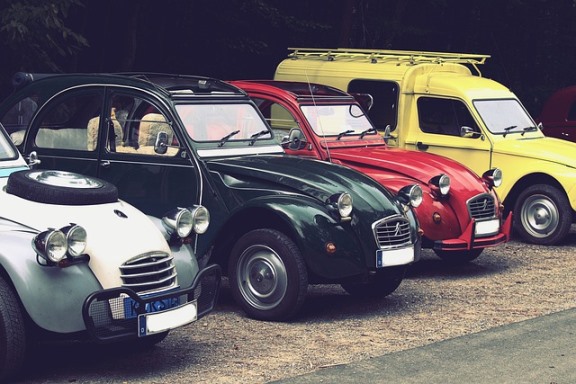 When planning a list of Myrtle Beach activities for kids, you should include a visit to the Wheels of Yesteryear, where tons of classic cars are being displayed. It is a Museum dedicated to showcasing and teaching about cars of past years that may likely not be seen anywhere else in the world.
The Museum is not only for kids but would interest automobile-loving adults as well. The museum was opened in 2009 and features more than a hundred automobiles and is owned by Paul Cummings, a classic vehicle enthusiast. The automobiles are refurbished and restored to a clean state as exhibits for visitors and automobile enthusiasts to see, touch and gush over. It's one of the fun experiences your grown kids would love to have.
Learn at Warbird Park
Remember to make learning among your list of Myrtle Beach activities for kids. Warbird Park is another location for educational fun that will pique your kids' interests. The icing on this cake is that the park is absolutely free! You get it that Myrtle Beach is quite an affordable vacation destination with a promise of so much more fun than you would have even in some pricey locations.
Warbird Park is at the former Myrtle Beach Air Force Base and was privatized in 1993 and has since been made into an attraction park for the display of aircraft that was formerly in active operations. Among the aircraft displayed are an A-10 Warthog Thunderbolt, an A-100 Jetfighter, and one of the base's A-7 Corsair. The aircraft supported ground troops during Operation Desert Storm, saw action between the mid-1950s and early 1970s and were tactical fighter jets respectively. Each aircraft at the park comes with detailed information on its significance and history.
These Myrtle Beach activities for kids are for your grown kids and the adults in the family. History gets to be learned and better understood while having fun learning them.
Swim with Sharks at Ripley's Aquarium of Myrtle Beach
Exploring an aquatic habitat has proven severally to be enjoyed by families and that is both adults and kids alike. One of the fun things to do with kids at Myrtle Beach includes an opportunity to explore aquatic life in an acrylic tunnel that winds through the entire length of the Aquarium.  Families and all visitors can get up close to hundreds of sea animals including thousands of fish like giant sharks, sea turtles, stingrays, dolphins, etc.
For the more daring and adventurous family, you might love to camp overnight inside the tunnel and get to dive into the aquarium with the sharks.
There are also live shows and a gift shop to get souvenirs for the family and friends at home, to mark your visit to the aquarium.
Play at Myrtle Waves Water Park
What's a family vacation to Myrtle Beach without water slides and leisure time at the pool? The Myrtle Waves Water Park caters to this need with its 20,000-square-foot Ocean in Motion Wave Pool, a Caribbean-themed soaking station, and a 7,000 square foot leisure pool with cascading waterfalls. Myrtle Waves Water Park also has over 30 water rides ranging from 10-story water to a lazy river.
This play area is dedicated to kids and families and there are activities for kids of different age groups. There are themed slides for older kids and even adults and some of them include the Turbo Twister, Thunderbolts parallel body slide, and Arooba Tuba.
The tickets and admission fees differ based on age and height.
Family Race at Broadway Grand Prix
For the family that are lovers of adrenaline-pumping activities, the Broadway Grand Prix is an Indoor and outdoor recreation complex that features 7 go-kart tracks, tot rides, rock climbing, and mini-golf.
Broadway Grand Prix offers your family and kids a thrill from family go-kart racing and driving with its 20mph Grand Prix Pro Track and seven different tracks that have different difficulty levels based on age recommendations. But that's not all there is to this complex, as there are tot rides and mini golf and rock climbing. See? The activities are enough to go around every member of the family regardless of their age.
Read also: Here are the 30 Coolest Fun Things to Do in Dubai, UAE
Experience Nature at Myrtle Beach State Park
Away from the bustle of the bubbling city, is a wonder of nature on the south end of Myrtle Beach. The park boasts old-growth maritime forests and hiking trails leading to the high sand dunes of the beach. Yes, it's an oceanfront park that sits right there amid a sea of human development. It's beautiful and the serenity and cooling effect are just what your family needs to experience nature at its core.
Savannah's Playground
If you're looking for cheap activities for kids at Myrtle Beach, then a stop at Savannah's Playground will save your pocket while offering the family exciting entertainment. The playground is beautiful and offers fun activities for everyone regardless of age. It is divided into several areas for different people of any age and the facilities are safe and accessible. Facilities designed for accessibility by those with special needs to explore and have a great time are available.
Rockin' Jump Myrtle Beach Trampoline Park
Get your kids to burn off some energy at the indoor trampoline park. The park boasts an Open Jump Arena, 360 Slam Dunk Arena, Jousting Pit, the American Ninja Warrior obstacle course, and Vertical Ops rock-climbing wall.
The area is padded and protected to prevent impacts and injuries from the jumps and all the energy-burning activities.
Read also: 20 Guaranteed Fun Road Trip Activities For Kids
Conclusion
Looking for fun things to do with the kids in Myrtle Beach? Save these Myrtle Beach activities for kids that will keep them entertained all day long! Whether they're interested in playing in the waves, exploring the local attractions, or learning something new, there's sure to be something on the list that they'll love. There are lots of Myrtle Beach activities for kids with plenty of fun things to do, Save this list for your family vacation:
Visit the Ripley's Aquarium where you can see a wide variety of aquatic life.
Take a ride on the Dragon's Tale amusement park which offers attractions like a Ferris wheel and roller coaster.
Check out the Waterfront Promenade where you can find restaurants, shops, and live music.
Ride the waves at the beach at various beaches in Myrtle Beach like Calabash Bay, Plum Point, and Surfside.
Visit the Atlantis Resort for a day of fun in the waterpark.
Take a ride on the Wave Runner or go for a swim at the beach.
Visit the Ripley's Aquarium and see all the different types of fish living in their natural habitat.
Explore the shops and restaurants in Main Street Village.