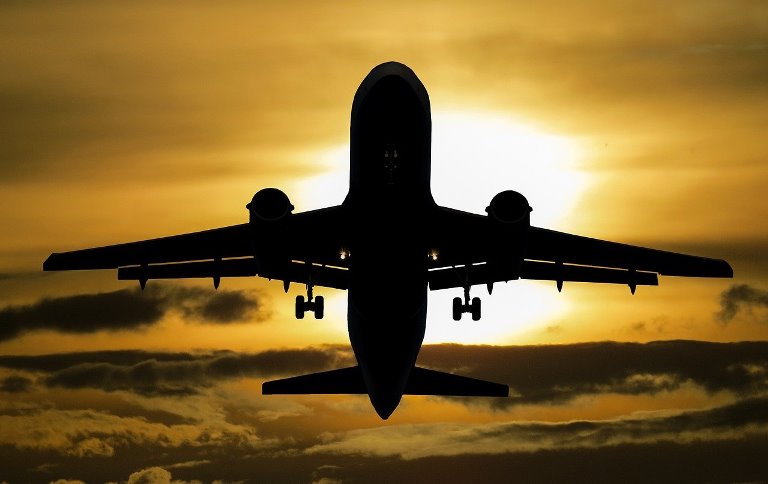 20 Best Travel Tips to Greece you Must Remember
Greece is one of the countries on the bucket list of many tourists who are continually looking for amazing places to explore. Greece basks in the glory of the stunning islands, the several tourist attractions, and the beautiful smiles on the faces of the friendly people. We've made some of the best travel tips to Greece to give you a thrilling vacation.
As a first-timer or someone on a return trip to Greece, these travel tips to Greece can help you immerse yourself in the social tendencies and rich cultural heritage of the Greeks.
20 Best Travel Tips when Traveling to Greece
Here are the 20 significant things you need to have in mind when traveling to Greece. Abide by them and you will get the most out of the Greek spirit. Ignore them and get ready to have only limited fun in the country.
These best travel tips to Greece were curated from many travelers experiences to give you the best thrilling experience vacating in Greece:
1. Taking Photos of Military Facilities is a No-No
As a tourist, one of the things you mustn't do in Greece is to take pictures of military installations.
The country frowns at this, as it likes to keep its security architecture as close to the heart as possible. Don't start taking those pictures that will probably get into the wrong hands.
2. Smokers are Everywhere
The Greek government has tried as much as it could to stop outdoor smoking to no avail. So, be prepared to run into one or more smokers during your stay in the country. And don't make a fuss about it because it has become a "lifestyle" for the locals. For your safety, this is one of the best travel tips to Greece to keep in mind.
3. Enjoy Hospitality at Its Finest
The average Greek takes hospitality very seriously. So, if you have a couple of friends there or you have the money to stay at a hotel, be assured of all-around hospitality.
Check out these 21 Best International Travel Tips 2021 Review
4. Don't Get Drunk
The hospitality, the atmosphere, and the overall ambience of the country can make lots of impressions on you.
But by all means, don't get drunk while in Greece. The locals rarely drink to stupor and they expect the same moderation from you, an important travel tip to Greece you must remember.
Check out these travel case for camera and the best travel bags to keep your camera protected from external damages while enjoying your vacation in Greece.
5. Driving is Exhausting
Getting around the country is not always easy, thanks to the rough terrain that will leave you burned out at the end of the day.
Read also: 20 Most Sought after Cheap Vlogging Cameras to Buy
6. Schedule Your Tough for May
The best times to visit Greece are either between May and June or September and October. This is because of the influx of tourists at other times in the year.
7. Do the Moutza Instead of Throwing Fists
Okay, a Greek got on your nerves and you want to get back at him or her. A better way of avoiding the public fight is by doing the "Moutza" – an insulting hand gesture done by thrusting your palm at the offender's face while extending every finger of the palm.
8. Put the Toilet Paper in the Trash Can
Most of the toilets in the islands are too narrow to flush toilet paper. So, consider throwing the toilet paper into a trash can for easy disposal.
Read also: Best 10 Travel Litter Box For Cats: Features, Pros, And Cons
9. Don't Drive in the Capital
You just hired a car and you want to see more of the country. The capital is the last place you want to drive solo.
Athens is known for the prevailing reckless driving situations, including both sideways overtaking and potential accidents.
10. Tip Wisely
While tipping a waiter for excellent service or the restaurant for a great meal, you wouldn't want to be taken for a ride either.
Confirm to be sure that the tip hasn't been added to the bill. If it has, there is no need to tip. But if it wasn't, consider dropping a tip.
11. Book on Time and Pay Less
You will save lots of money and time when you book ahead of time, especially during the high seasons. With an early booking, you may get lucky to get discounts.
12. Learn Greek
Just like you would want to "behave like the Romans when in Rome;" do something similar by picking up a Greek language book to learn the language.
Learn the basics, such as how to say hello and yes.
Read also: Guide to Planning a Holiday Trip: Detailed Article on How to Plan a Trip
13. Greeks Can be Late
This is one of the things you should prepare for. Greeks operate on an island time, and as such, tend to do things at their pace.
Your ferry may take many days to arrive and your taxi may take several hours to get to you.
Just relax and go with the flow, irrespective of how late things seem to be.
14. Understand the Opening Hours
Take note of the operating hours of the different businesses in the country. Examples of the popular opening hours are supermarkets and department stores opening at 9 am and closing at 9 pm. This travel tip to Greece will help you avoid wastage.
15. The Islands are Only a Few Hours Apart
One of the travel tips to Greece you want to take note of is the distance between the islands. Going by the estimates, the islands are only a few hours apart from one another.
16. Shops Don't Open on Sundays
Do you love shopping on weekends? Better do that on Saturdays, because most of the shops don't open on Sundays. Cultural or religion? This travel tip to Greece will help you get acquainted with the best cultural practices in Greece.
17. Rent a Car to Save Money on Taxis
If you know how to drive and you can keep the pace in Athens, consider renting a car. This helps you save money, as well as lets you get around the city on your schedule. If saving is important to you, this is a travel tip to Greece you should keep in mind.
18. You Can Haggle in Greece
Think the price of an item is too high? You can haggle and beat down the price. Greece appears to be one of the few European countries where the prices of items are flexible, an important travel tip to Greece you should remember.
19. Drink Only Bottled Water on the Island
Taking bottled water with you when on the island is recommended because the water out there is not always safe for drinking.
You can always drink tap water when you get back to the mainland.
20. Don't Rely on Credit Cards
The average Greek is not yet prepared to tap into electronic or digital payment methods. Cash remains the best way to transact in the country. So, carry lots of it with you anytime you want to make a financial transaction. This is a travel tip to Greece you should never forget.
Read also: Inventory Systems Used By Travel Agencies.
Wrapping Up
Greece is a lovely place to visit. The hospitality, the wide selection of attractions, and the flamboyant lifestyle will keep you itching to get there. Learning about the best travel tips to Greece will help you enjoy your vacation and return with huge experience.
Some of the best travel tips to Greece you should keep in mind include the following: beware of smokers, they're everywhere, taking photos of military facilities is forbidden, drink only bottled water to keep good health, don't drive in the capital and use trash can always.
Packing some of the most important travel essentials is a great way to get ready for your trip or vacation, there are some travel tips during covid-19 that will help you to stay safe and out of every health risk.
If you are traveling with your family, you should consider these travel tips when traveling with toddlers to help you get the most thrilling experience on your vacation.
Acquiring travel subscription boxes, and learning about some of the best travel tips are important for all your vacations. If you need some bags for packing, consider looking at the best travel bags for the best experience review to help you make the best choice.
Have those travel tips to Greece in mind so you enjoy your vacation in the country. Got some personal experience to share? Please use the comment section.