Looking for a place to spend your vacation that offers fantastic pool options? From luxurious pools at resorts to family-friendly slides at hotels near the beach, these pools have something for everyone. Plus, with temperatures in Hawaii consistently over 30 degrees Celsius (86 degrees Fahrenheit), swimming is the perfect way to cool down and avoid the summer heat.
If you're planning a trip to Hawaii, you're probably considering hotels with the best pools for evening relaxation. Your choice hotel should depict a thoughtful expression of hospitality and service to their visitors as this can be seen by their aesthetic appeals in decors, landscape, and pools as well as other amenities.
There are different types of hotel pools in Hawaii to look out for, some of the most popular ones include fantasy pools, Disney-inspired pools, infinity pools, pools for waterslide races, pools for kids, and pools for tranquility. You just have to know which you'd love and which describes your best moment.
How about learning how to plan a trip to Hawaii before proceeding with your vacation? Here is another article on how to enjoy a vacation and how to plan a relaxing vacation to help you get the most from your Hawaii trip. There is hotel with private pool in room Hawaii and other best pools in Hawaii that we have explored in this article.
What are the Best Hotel Pools in Hawaii?
Looking for a place to relax and soak up the sun in Hawaii? From lazy afternoons by the pool to refreshing swims in the evening, we have made a collection of the best hotel pools in Hawaii that have it all. In addition to providing a relaxing oasis, some hotel pools in Hawaii even offer fun activities like water aerobics or swimming with dolphins. So whether you're a fitness enthusiast or just want to soak up some sun, we've got you covered.
Here is a collection of the best hotel pools in Hawaii:
The resort features several pools and pool life with an amazing view of the ocean and mountains. The hotel has two plunge pools, the main pool, a whirlpool, and a children's pool to boast of. The varieties of pool types give you options for any kind of vacation you can think of, whether a family or a romantic vacation
There is also a pool bar and poolside grill to offer you the best time of your life. Around the poolside, you can take a shuttle ride to access the St Regis' stellar sands. Based on reviews from the guests, the hotel is rated a 4-star hotel, on a scale of 1-5.
The Westin Princeville offers 24/7 services so you might as well decide to get caught by the sunset in the pool to enjoy an amazing view of the ocean
Here Are The 15 Best Caribbean Islands For Couples
Wherever Disney is mentioned, is looking for fun and excitement and this is no exception in this amazing Aulani, Disney Resort pools in Hawaii. Aulani features 7 exciting pools, each with its unique amenities, they are; Wailana Pool, Waikolohe Stream, Rainbow Reef, Ka Maka Grotto, Menehune Bridge, Waikolohe Pool, Keiki Cove Splash Zone, and Menehune Bridge.
The Aulani Disney Resort is perfect for kids and even Ault fantasies to transport you back to your childhood with fun memories and splash in the pool. You can go snorkeling in the Rainbow Reef, in the saltwater lagoon, or just step into the four whirlpool spa to relax or simply chill on the cabanas by the poolside. There is also a splash zone for older kids to enjoy. Aulani offers pool amenities for people of different age ranges to enjoy.
The scenic landscape and waters of this resort are so magnificent, that you'd not want to miss a chance to relax at this resort with its freshwater grottos, a lazy river with lava rocks on each side, and an expansive saltwater lagoon, caves, and waterfalls. This beautiful resort promises tranquillity and beauty at its peak.
Here Are 20 Unique Florida Family Vacation Destinations (2022)
With two beautiful pools, this resort is rated to have one of the best hotel pools in Hawaii. One of the pools is strictly for adults, where you are allowed to have adult moments doing adult things away from the chatter and wailings of toddlers. The other pool is for family, where kids and adults alike can explore and splash together.
This way, no one is excluded from the pool fun, and where you would like your time, you are duly accorded one. The services that accord comfort and luxury are top-notch at the pool. Clean towels or whatever drink you may require, that is available will be served to you without you having to lift a finger. The hygiene is excellent; the pools are cleaned between uses, so you are very safe.
Watch the reflection of the orange sky kiss the water as sunset draws in, from The Edge's heated infinity pool, the largest infinity pool in North America. You can spot the Le'ahi, also known as the Diamond head from there, on your left and there is the sea stretched as far as your eyes can see, just before you.
There is also the kid-friendly Helumoa Playground Pool, with two swimming pools, and a water slide of about 15-foot and 70-foot, in height and length, respectively.  
25 Romantic Things To Do In New Orleans Today!
This resort is perched on a cliff overlooking the pacific with a beautiful view of the shimmering white sands below the cliff. There's an oceanfront pool overlooking Hulopoe Bay, which whispers beauty to guests on a vacation in this resort.
There are attendants to serve you fruits infused water, smoothies, cocktails, a sunscreen, and frozen grapes while you take in the view stretched out before you from the cliff.
This resort in Kauai boasts four magnificent pools for guests to access and enjoy. There is also a lounge and a bar at the poolside for adults to enjoy. Two of the pools are lagoon-styled with waterfalls. The children-area is away from the adult zone, for kids to explore.
The pools are each lined by tropical trees which offer serenity to the wonders created by the beautiful pools, which are actually close to the other but designed in a way that you do not have to meet other guests if you don't want to, especially if you are enjoying some romantic moment.
Here are the 30 Coolest Fun Things to Do in Dubai, UAE
If you're looking for a luxurious getaway with breathtaking views, then Fairmont Orchid, Hawaii is the perfect place for you! This luxurious resort features an astonishing view of the Pacific Ocean from every room and offers a variety of activities to keep you busy. Whether you're looking to relax on the beach or explore the nearby town, this resort has you covered.
In addition to its beautiful location, Fairmont Orchid, Hawaii is also luxurious and well-staffed. The staff is attentive and responsive, and they are more than happy to provide any assistance that you may need. The rooms are clean and comfortable, and the facilities are top-notch. From the moment you arrive, you will feel like a VIP guest.
The pools in this luxury hotel are framed by the Pacific Ocean and tall magnificent palm trees. The cabanas are exclusive for a romantic vacation with offers of tropical juice, ice water, fruits, and spritzer. The hotel boasts one of the best hotel pools in Hawaii.
Here are the Top 25 Fun Things to do in Burbank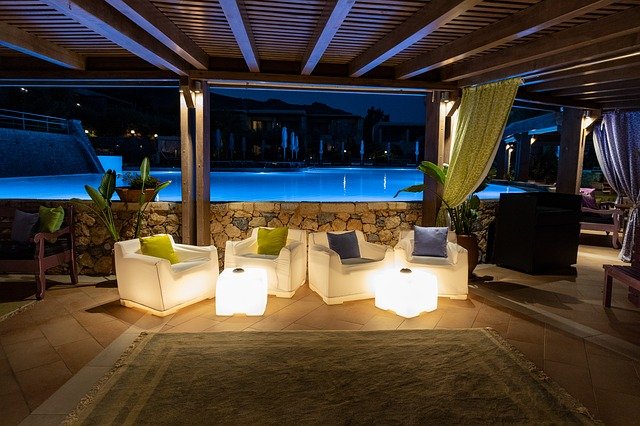 Grand Wailea Maui, Hawaii is a luxurious resort destination that features some of the best Marriott hotels in the world. This is a destination that is perfect for luxury travelers and those who want to enjoy all the best that Maui has to offer. From world-renowned golf courses to fabulous restaurants and amazing shopping, there is something for everyone on Grand Wailea Maui.
The resort offers a wealth of activities and amenities that will make your stay truly unforgettable. There are plenty of luxurious spas and wellness centres to enjoy, as well as exciting shopping and dining options. You can also find plenty of options for recreation, including tennis, golf, and swimming. And if you're looking for a little something extra, then you'll love the opportunity to experience the beauty of the island from the sky with a helicopter tour.
The pools at this destination make for a Hawaiian paradise. There are 6 different pools connected by a river. It also features a water elevator. Nine individual pools are linked to larger and smaller water slides. This place is heaven! Did I forget to mention the Tarzan rope swing just over the pools and of course an adult-only area! This hotel has some of the best hotel pools in Hawaii.
With an offer of six pools and one of them dedicated to kids, Hyatt Regency Maui offers a vacation choice point for the perfect family stay. The pools are surrounded by tropical plants, waterfalls, and aesthetically pleasing decor that gives the landscape an enthralling view.
It is one of the best hotel pools in Hawaii suitable for a family vacation with its pool activities for kids including; a whirlpool, rope bridge, lava tube water slide, exciting animal aesthetics, jumping structures and so many other fun activities for kids of different ages. Even adults are allowed in the kids' fun and there is a space to chill while watching your kids have fun.
Koloa Landing Resort is a stunning place to stay on the island of Kaua'i in Hawaii. With its lush rainforest setting and sensational views of the pacific ocean, Koloa Landing Resort is a perfect getaway for anyone looking for a quiet, peaceful, and relaxing holiday.
There are pool sizes for everyone at Koloa Landing Resort. There's the pool for a family as large as five and a romantic pool set for that couple looking to spice up their romantic life. But for the sound of the waterfalls, couples on a honeymoon are guaranteed an unhurried moment of privacy and romance to get lost in each other's souls. As for the families, the resort features a 350,000-gallon lagoon pool with multi water levels, bridges, multiple waterfalls, and slides.
Halekulani Hotel is a luxurious Hawaiian property that offers stunning views of the Pacific and lush gardens. This luxurious property is perfect for weddings, honeymoons, and other special occasions. The Halekulani Hotel offers a variety of amenities that guests will love, such as an on-site spa, a tennis court, and a pool. This property is also known for its delicious cuisine, which features dishes inspired by the island's culture and cuisine.
20 Guaranteed Fun Road Trip Activities For Kids
The Halekulani Hotel is perfect for couples looking for a memorable getaway. The staff is friendly and welcoming, and the property is well-maintained. Guests can enjoy the beautiful views and tranquil atmosphere while indulging in delicious food and drink. With so many amazing amenities and facilities, Halekulani Hotel is the perfect place to spend a special day or night.
The oval-shaped pool in this hotel is a work of art on its own. At the bottom of the pool is an inlaid mosaic of an orchid, designed with more than a million pieces of South African glass tiles. It also offers a scenic view and easy access to the Waikiki beaches.
This luxurious resort harbors more than 100 tons of sands imported from several neighboring islands. The sunrise view of the resort landscape from the Hotel's Skyline will definitely leave you in awe. The pool is lined by palm trees and offers a great sight for guests to take in and also chill in.
The hotel features a sunrise pool and a sunset pool. The sunrise pool is accessible to all ages but the sunset pool is for adults from 18 years and above and is positioned on the rooftop. Pool parties are being held on the sands, lined with luxurious daybeds for guests and locals to enjoy. If you're searching for best hotel pool Honolulu Hawaii, save this list for the best experience.
Here Are 20 Fun Things To Do In Palm Springs With Kids
Andaz Maui at Wailea is a luxurious resort that provides stunning ocean and mountain views. With its lush gardens, lush pool areas, and serene surroundings, Andaz Maui promises to give guests everything they need to relax and rejuvenate.
The resort has a variety of on-site amenities that include a spa, a fitness centre, a tennis court, a basketball court, and a children's playground. In addition, to relax in the luxurious surroundings, guests can explore the many outdoor activities that the resort has to offer, including hiking, biking, golfing, and more.
Andaz Maui at Wailea is perfect for couples looking for a romantic getaway or for families who want to spend some quality time together. With its many luxurious amenities and stunning surroundings, Andaz Maui at Wailea is sure to provide guests with a relaxing and refreshing experience.
With cascading waterfalls effects, there are three infinity pools, atop each other with a hot tub above each of them. The Andaz Maui beckons on vacationers for a time of their life. When you rent cabanas, you get offered meals in the morning and afternoon. Here, you can find some of the best hotel pools in Hawaii with plenty of activities for fun.
The Surfjack Honolulu is a state-of-the-art surf simulator that lets you experience the thrill of surfing in real time. It is the perfect way to learn how to surf, or to improve your skills. The simulator is placed on an artificial wave that is designed to replicate the conditions found at popular surf spots around the world.
You can choose from a variety of surfing disciplines, including surfing, SUP (stand up paddle), and body boarding. The Surfjack Honolulu also offers private lessons for those who want to learn from a professional instructor. It is also equipped with a camera that allows you to record your sessions and share them with friends and family. The Surfjack Honolulu is perfect for those who want to learn how to surf the right way, the safe way.
Family Vacations In Florida: 15 Best Spots To Visit
The hotel pools here are amazing. The retro color scheme of the Surfjack would transport you back in time to a different era. The hotel has a beautiful circular pool that hosts parties and movies that people are free to troop in to enjoy. There are cabanas and a restaurant by the poolside. If you're looking for best hotel pools in Hawaii, this is a perfect option to explore.
It is a 62-acre oceanfront resort on the Big Island with super pools. The Kohala River Pool connects to four different pools, swim through water slides, waterfalls, and a much smaller lazy river. There's also an underwater grotto and wadding area for toddlers. There are hot tubs and on the pool sides are hammocks, cabanas, luxury day beds, and loveseats. This location has some of the best pools in Hawaii big island.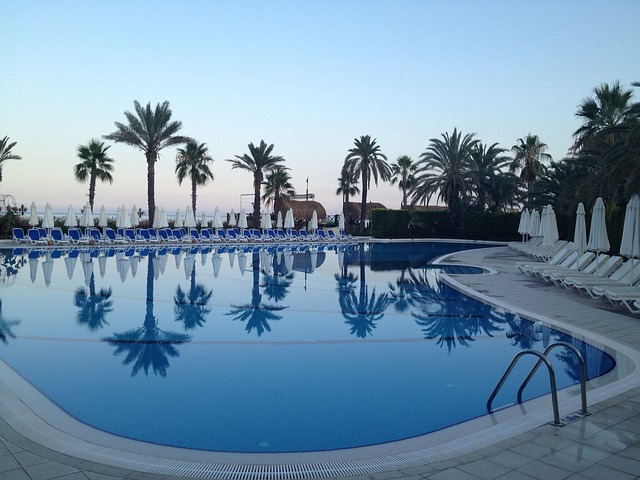 Hilton Waikoloa Village is a luxury resort located on the island of Hawaii that offers stunning ocean views, a variety of on-site amenities, and world-class service.
The resort is ideal for couples, families, and business travelers looking for a relaxing getaway. It is also a popular destination for honeymooners and special events. The facilities at Hilton Waikoloa Village are top-of-the-line and include an Olympic-sized pool, two golf courses, a spa, and more.
If you are looking for a luxurious hotel pool experience that will leave you feeling refreshed and relaxed, then Hilton Waikoloa Village pools is the perfect place for you!
There are a variety of pools at the Four Seasons Resort, Oahu, suitable for every guest. From the Ohana pool which is perfect for the entire family fun, to the adult-only infinity pool. There is the lagoon beach which has a Keiki pool, where you get to double-dip and enjoy some water splash. Here, you can find some of the best hotel pools in Hawaii for family. 
Well equipped with a bar and lounge area, around the poolside, Turtle Bay Resort features pools perfect for adult vacation. There is the adult-only pool where you can watch and soak in the tranquillity of the sight before you or simply just sip your Mai Tai away while reading one of your favorite romance novels. The main pool is actually expansive enough for family-friendly pool time. So I guess this one of Hawaii's best pools is suitable for any kind of vacation.
25 Fun Things To Do In New Orleans With Family
Four Seasons Resort Maui at Wailea, Hawaii is a luxurious property that offers breathtaking views, world-class amenities, and impeccable service. This luxurious resort has everything you could possibly need or want, and more. Located on the southeast coast of the island of Maui, Four Seasons Resort Maui at Wailea is close to many attractions and activities. Whether you are looking for a romantic getaway or an escape to the sun and sand, this property has you covered.
There are over 400 acres of lush tropical gardens and forest, which provide a natural habitat for numerous animals, including the endangered Hawaiian monk seal. The resort also offers numerous leisure and recreation options, including world-class golf, tennis, and golf courses. There are also several restaurants and bars that offer delicious food and drink, as well as an on-site spa that provides a variety of treatments.
The Resort's poolside features 58 Cabanas, and sits in between the Mount Haleakala Slopes and the shiny sands of Maui's Southwest Coast. The three pools in the Resort are luxuriously expansive and to die for. They're popular for numerous fun activities and make some of the best hotel pools in Hawaii. The pools here are some of th best pools in Maui.
Best for kids, the pool in this resort is perfect for waterslide adventures. There are multiple luxurious pools sprawled all over the resort that will appeal so much to anyone, especially the kids. There is also the lava tube water slide There are water slide races for prizes and your kids would love to participate in them. Watch out, you may have to drag them out of the water for lunch or dinner! If you're searching for best hotel pools in Hawaii, save this list of luxurious hotel pools and have the most fun during your vacation.
Best Hotel Pools in Hawaii: Conclusion 
The destinations explored in this article boast some of the most luxurious hotels with the best hotel pools in Hawaii.  Hawaii is known for its beautiful waters and landscape and that's the first point of attraction for a vacation.
You may want to explore more than a few resorts and their pools while vacating in Hawaii and I'll say go right ahead. I don't even think that one hotel pool would be enough, so go get your fun, adventure, and romance, surrounded by beautiful waters and views. Keep this list of places with the best hotel pools in Hawai for family. These pools are also perfect for best hotel pools in Hawaii for couples. 
15 Best Disneyland Rides For Toddlers