Coming up with breakfast ideas for road trips is typically one thing we fail to think about until the last minute when we intend to start a trip at dawn or even a road trip that may have us on the road for days. When you're about to leave on a long journey and suddenly realize that you have no idea what to pack for breakfast, you've probably experienced this. The only other food you have is a few cereal bars and perhaps some bananas. What do you then? Ten minutes prior to departure, you hurry and panic, hurriedly stuffing your suitcase without having a specific plan in mind.
Unplanned travel is almost usually full of dangers and perils. The good news is that unexpected car journeys also present many chances to be inventive and resourceful. Okay, so perhaps I didn't mean to terrify you so much, but now that I have your attention, let's talk about some tips for not bringing boring breakfast for road trips.
When you go by car, two things are certain: You'll get hungry and in the most unexpected situations. There is no better setting than a road trip to test out new culinary ideas. Any of you could find yourself unexpectedly in need of an energy boost or face that dreaded stomach rumble on your upcoming road trip. Here, I am offering some terrific breakfast ideas for road trips.
Read on for some of the best tips for a healthy road trip breakfast:
Granola Bars are a Great Way to Start the Journey!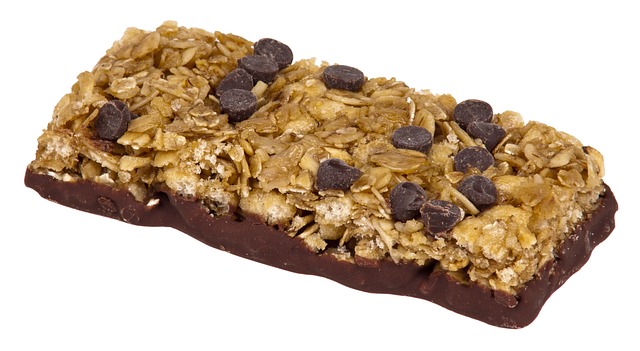 Homemade granola bars, which are rich in protein and low in sugar, are a fantastic breakfast or snack. Other possibilities include muffins or whatever your family loves. Combine those with some extra protein milk and yogurt for a great start to the day.
On YouTube, you can find granola recipe ideas to start making some bars before your trip.
You can choose to get some wholesome bars from your local bakery or the mall if the day is already done and your schedule is too full to make time to prepare some granola bars. Avoid the ones you get at petrol stations because they are unhealthy and contain too many preservatives and therefore bad for your health.
Pack Some Fruits and Vegetables and Keep Them Fresh
If you want to have a nutritious breakfast while traveling, packing fresh fruit or veggies is a great option. Additionally, you can utilize fresh produce to make salads and sandwiches. Also, you can use them to create fresh juices, which are a fantastic source of vitamins and minerals.

However, you must make sure that any fresh produce you plan to pack in your backpack is kept in a cooler. Fresh produce can be kept in plastic bags as long as all the air is removed and the bag is sealed to prevent squashing. In actuality, you may store other foods, including sandwiches, in plastic bags. By doing this, you'll avoid having food squashed or crumbs all over your bag.
Go Nutty
A fantastic source of protein, vitamins, and minerals is nuts. They can be used to make protein bars and make a healthy breakfast. Additionally, you might sprinkle some on yogurt or salads. Nuts can be an excellent source of energy if you have a long drive ahead of you and don't have many places to stop before breakfast.
They can also be used to create a trail mix, which makes a tasty portable snack. You can also prepare a snack mix out of nuts if you're taking a long road trip with a lot of people. This will stop everyone from consuming the same meal. Additionally, you can prepare trail mix at home and save it in plastic bags for use as a portable breakfast.
Roll With Pancakes or Pasta
If you're looking for some breakfast ideas for road trips, pancakes and pasta are among the greatest items to pack. Until you're ready to eat breakfast, you can keep them warm and tasty in a warmer.
You can make pasta or pancakes while driving if you're short on time. If you must bring a griddle, make sure it is thoroughly cleaned before placing it in your backpack. As long as you have something to clean it with later, you can also prepare pancakes with a nonstick pan. Make sure the pot isn't too large or heavy when preparing the food on the stove in your car. Don't turn the water on to full blast while preparing pasta. Instead, carefully warm the water. Thus, the risk of the water spilling while the vehicle is in transit will be avoided.
Eggs are Your friends!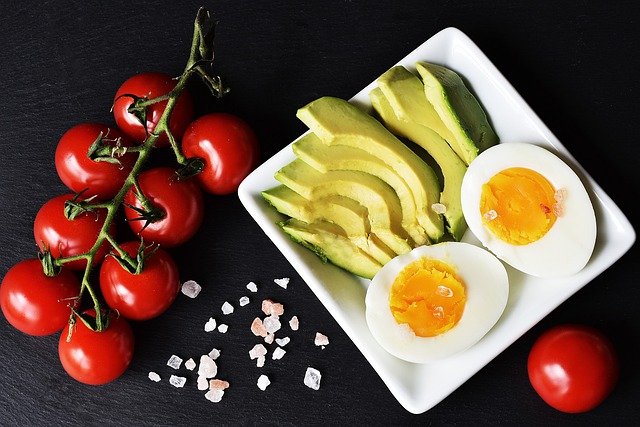 Why is it that I adore including eggs in my diet? since eggs are a healthy food! For a variety of reasons, eggs are your buddies while driving. Eggs are not only highly nutrient-dense but also simple to prepare and carry for a trip. Your body requires a lot of protein, and eggs are one of the finest meals to add to your breakfast menu because they are so rich in the protein your body will require while traveling.
Boiling some eggs and adding them to your bowl of oatmeal or slices of avocado for breakfast can make it a satisfying breakfast.
Proteins are a Healthy Choice
Your best go-to breakfast preference should be food rich in protein quantity. Pack a lot of proteinous breakfasts for a healthy breakfast during a road trip. There are lots of breakfast ideas for road trips listed here that are rich in protein, you just have to consider them. Grilled porks and beef jerky are also rich proteinous food options to add to your breakfast. Some nuts are also very rich in protein and low in calories, not only rich in fiber one of those nutritious nuts, for vegans is Pistachios.
Smoothies are So Filling!
You don't have to make your smoothies at home and pack them in a mini refrigerator or cooler and you definitely don't need to pick any juice from the mall. You can actually opt for smoothies made from fresh fruits or leftovers, taken along for the trip. Smoothies are very healthy and filling and you can have your favorite combination even on a road trip! Take along a rechargeable blender from home or you can purchase them on amazon, and don't forget disposal cups or even your reusable water bottle. With your portable rechargeable blender, fruits and yogurt, you can make some fresh nutritious smoothies as part of your breakfast meal on your road trip.
Pack the Basic Favorites
Each family or individual has a favorite breakfast, so make inquiries and get these foods packed for the road trip. If traveling as a family or with colleagues, someone has to be in charge of coordinating the meals with the cooperation of others. Ask questions on preferred choices of breakfasts and note them down on a notepad, then go ahead to get these things packed for the trip.
Being on a trip is not an excuse to forgo your diet or feed on unhealthy meals, those greasy junk and gas station snacks might seem easy but are not so ideal for a healthy breakfast. You can be on a journey and still eat as good as you would at home and one of the best ideas when planning your breakfast for road trips, is to note down everyone's favorites and take these foods along.
Mine as well as the popular favorite breakfasts of a lot of families include cereal, milk, cheese, some favorite fruits, vegetables, and of course coffee!
You might as well pack some spoons, water, paper plates, napkins, and other breakfast essentials that are easy to bring along without getting the car stuffed.
Yogurts are Versatile Breakfast Options
Yogurts are incredibly adaptable and make the perfect breakfast for a long drive. When it comes to putting together a quick road trip breakfast or lunch, yogurt may be used for a variety of things.
For a filling road trip beverage, mix some nuts and fresh fruit into your glass of yogurt. Yogurts are also useful for quickly blending fresh fruit smoothies. Of course, you can simply consume plain yogurt without any additional ingredients. In addition to being a scrumptious road trip food suggestion for your tongue and stomach, the nutritious significance of yogurt cannot be overstated.
When organizing your road trip foods for the healthiest eating while on a long drive, you should never forget some packs of yogurt.
And Finally… Don't Forget the Coffee!
Taking to the road without coffee? How would you survive without your daily coffee fix to keep you going? Although you could be tempted to switch out your regular coffee for some fancy coffee drinks, don't forget the traditional coffee grounds. A great cup of coffee is, after all, the quintessential classic. Coffee can help you stay awake over extended durations of driving in addition to providing a much-needed energy boost. Therefore, be sure to include a coffee grinder and beans that don't require special storage when thinking of some breakfast ideas for road trips. Additionally, you can search for specialty coffee cups or travel mugs so you can carry your coffee with you when traveling.
How to Pack your Breakfast for Road Trips
One of the finest things to consider when thinking about breakfast for road trips is how to pack your meals.
Read also: Things to Carry while Traveling: A Complete Guide on What to Pack for Traveling
Without a secure breakfast prepared and packed appropriately, you can find that the food you packed isn't actually edible after you have been on the road for a while.
Here are some considerations to make while bringing breakfast for road trips:
Make a List and Check It Twice
Make a list of all the supplies you'll need, including food and beverages, for the journey. It may be tempting to simply throw items in your luggage as you think of them, but doing so can cause issues. Additionally, you risk forgetting essential items or bringing unnecessary items.
Read: A Comprehensive Printable Travel Packing List for Every Trip
Make a list and double-check it to prevent this issue. Making a list also makes it easier to prepare your meals for the journey. You can put too much of one thing and not enough of another if you just dump stuff into your bag. Problems like boredom and overeating may result from this. Using a list, you may ensure you have everything you need and plan your meals in advance.
Bring a Fridge Or Some Other Means of Food Preservation
You'll need a technique to preserve things if you wish to travel with fresh food, like fruits, vegetables, and meat. You can use a cooler or bring a tiny refrigerator that plugs into the power outlet in your car. Without a power source, certain cooler types can keep food cold for up to two days. You can utilize sizable containers or ice chests to keep food chilled if you're going camping or need to keep it chilled for more than a day.
Using insulated bags is another option for preserving the coldness of food. Food can be kept in jars and other containers as well. You'll be able to carry more food with you and store it in your cooler more conveniently if you do this. You could, for instance, pack some chopped fruits and vegetables, then put them in jars and store them in the cooler. This will save you from having to chop additional vegetables while making salads, sandwiches, or other meals.
Bring a warmer so you can keep your cooked meal hot and fresh until you're ready to eat breakfast. Some of those breakfast items can also be used as lunch, thus a warmer would be the best method to keep them warm and fresh till noon.
You will also love Road Trip Food Ideas: Top 17 Meal Recommendations for Everyone!

Make careful to keep your coffee out of the sun and moisture as you pack it. The best way to store coffee beans is in airtight containers, and selecting a dark container will keep the light out. In this manner, coffee beans can be preserved for up to a year. Coffee grounds should be stored in a closed container. Buy a vacuum-sealed container if you want to keep your coffee fresh for a long time.
Conclusion
We've come to the end of our list of breakfast ideas for road trips, so please keep these in mind when you travel to your next destination. If you intend to cook a quick breakfast while traveling, try to avoid packing as many cooking and food preparation items as you can because there is only so much space in your luggage. In actuality, it is preferable to select simple breakfast options or prepare some at home and have them stored in a compact warmer or cooler.
A less expensive and unquestionably healthier alternative to fast food from gas stations is to eat a balanced meal in the car using supplies you've packed from home or bought along the way. In order to ensure your perfect health and healthy diet, these breakfast ideas for road trips have been made.
Check out these items for your car as well as other road trip accessories needed for everyone, to have the most coordinated road trip ever. Your next road trip should be one to remember for all the right reasons, and I hope these ideas have inspired you.
Now hit the road, and don't forget to look up some lunch ideas for road trips for your lunchtime!