Do you have no idea what to eat or carry on a road trip? Do you wonder what to eat for breakfast, lunch, or dinner? This article offers a variety of meal recommendations for road trips to help you prevent grumpy travel companions or tummy aches brought on by bad food choices. These road trip food ideas have been chosen to work for everyone, vegan or not, with or without kids embarking on any road journey.
We frequently wait until the very last minute to incorporate a meal plan in our road trip itinerary, at which point we start worrying about what to pack. Another common problem when it comes to packing food for a road trip is that even if you remember to take food, deciding what to buy and how much to pack can be challenging. I've got a few road trip food ideas up my sleeve to assist you in making a choice and help you plan how to pack your meals for the best possible journey.
The majority of travelers opt to make quick stops at restaurants along the way because it may be difficult to come up with road trip cuisine ideas. I always advise stopping for a little meal along the route, but not for your big meal. You should only take small breaks for leisure, the excitement of discovering new things, and the regional cuisine that is unique to the place.
To consistently sate your hunger, you can never make enough visits to various eateries on a single road trip, unless you have enough money to keep getting these dishes. Some routes may likely not even have enough restaurants to stop by, or you might not even like the local dishes available in the areas. Don't hope on the options at gas stations, you don't have to eat unhealthy craps just because you are on a road trip–the food and snack options on the stations are not healthy for you.
Here is a selection of quick breakfast, lunch, and dinner options for road trips, as well as some snacks.
Related read: 30 Fun Things to do on a Road Trip for the Best Experience Ever.
Road Trip Food Ideas for Vegans
For vegans, maintaining their healthiest lives requires consuming a plant-based diet.
The finest suggestions for food during a road trip should be food combinations comprising fresh and dried fruits, veggies, celery sticks, protein bars, peanut butter, and even vegan jerky!
It's preferable to buy all meals from local natural food stores or prepare them at home using ingredients you purchased at an organic food store. Don't give in to the temptation to choose any vegan snack at the gas station, though; some seem to have a lot. Even while a road trip might not include a three-course meal, eating well is still important.
Here are a number of wholesome plant-based road trip food ideas for vegans
Vegan Pizza
There are pizzas available that are totally made of gluten-free dough, vegan cheese, sauce, and chorizo with a variety of vegetable toppings, as I'm sure you're aware. Before you embark on your adventure, get this pizza. You can purchase them at the nearby vegan restaurant or from other vegan restaurants along your way.
Plant-based Sandwich
Sandwiches are a terrific option for a road trip breakfast, and there are many vegan sandwiches available. They are on the menu at Starbucks. Be aware that some sandwiches, even those made with plant-based sausage patties, include dairy-based cheese and eggs from animals. These are not the vegan sandwiches I'm referring to. On a toasted whole-wheat English muffin, a plant-based sandwich with a plant-based egg patty, a plant-based sausage patty, and a vegan cheddar-style slice topping should be sought out. You can order some in advance of your vacation.
Eggplant Tofu served with Brown Rice and Greens
Eggplant Tofu is a great road travel meal and you can look forward to stopping by a Panda Express location on your route for this delight because it is a readily available option. You can also place an order, and then pack them in compact travel warmer, whatever works best for the healthiest possible eating while driving. This shows that you don't have to ruin your diet or eat bad meals just because you're traveling, it only requires you to look into possible road trip meal options, so make sure to properly plan your trip.
Vegan Milk
Nowadays, vegan plant-based milk is available at the majority of locations, but it won't hurt to bring your own, in fact, it is better to bring yours from home for your journey for many reasons. You shouldn't rely on the options supplied along the road because they might not be safe or you need to grab some cereal at a motel you would be lodging or a quick coffee on the way and there isn't any vegan milk in sight.
Dried Fruits, Fresh Fruits, Nuts, and Hummus.
To help you with your decisions and for even more flexible possibilities not included here, you can download a vegan food app.
Check out these 10 Most Quirky Road Trip Games for Adults
Road Trip Food Ideas that are Non-Vegans
There are a plethora of non-vegan food choices for road trips. To ensure a healthy and fun road trip, I will, however, reduce this list to the finest possible healthy road trip meal alternatives.
Here are the best road trip ideas for non-vegans:
Hard-boiled Eggs
For road journeys, boiled eggs are a fantastic alternative for food. Suitable for a road trip, it may be paired with other foods to create a tasty and healthy option. For a road trip, it is typically a simple meal to pack and keep and is typically extremely satisfying. Add some whole wheat crackers to your egg snack for an added crunch and the benefits of some high-quality complex carbs for the ideal pick-me-up.
String Cheese
If you combine string cheese with apple slices, the nutritional content and flavor will be well-balanced. A snack like string cheese ideally balances complex carbs, lean protein, and healthful fat. Along with being healthy, you'll notice an increase in energy.
Chips
There are a variety of healthy chips to pick from:
Apple Chips: Compared to potatoes, they are a far better and healthier choice. Despite being equally crunchy and crispy, they won't make you feel bad if you eat the full bag by yourself.
Sweet Potato Chips: Sweet potato chips are far healthier than traditional potato chips if you must pack any potato chips at all. They are abundant in vitamins A and E. In addition, they include more fiber than conventional chips.
Read also: 22 Sizzling Romantic Road Trip Games for Couples
Greek Yogurt
Greek yogurts are always a nutritious meal option, especially since they are a satisfying source of protein. They work best when consumed with fruit and nuts. Put enough nuts for toppings in a cooler along with a selection of fresh fruits.
Beef Jerky
One of the best ways to quell your hunger is with a protein-rich road trip snack. Well, there are some beef jerky options available at gas stations, but I can promise you that they are unhealthy due to their high preservative content and unhealthy sodium levels. Keep in mind that the goal is to eat yourself healthily while traveling. It is recommended to make the jerky yourself before the trip or to purchase it from a reputable neighborhood natural food store. You can check out how to make beef jerky on YouTube.
Healthy Snacks for Road Trips
Popcorn: Before leaving, make some nutritious popcorn and have them packed in airtight containers for the journey. Pop them with olive oil or plant-based margarine to make them nutritious enough for vegans and non-vegans alike. Of course, as the journey continues, the youngsters will enjoy nibbling on some wholesome popcorn.
Fruits and Nuts: Everyone, including children, may have highly healthy road trip snacks by munching on fruits and nuts like pistachios, almonds, walnuts, and hazelnuts as well as vegetables like apples, grapes, and carrots.
Other guilt-free, wholesome road trip meal options also include baked chickpeas, granola bars, oat muffins, tuna, and crackers.
Road trip food Ideas for Kids
Whether they are vegan or not, the majority of the food and snack suggestions here are nutritious for kids. So while on a road trip, your kids can enjoy these foods as well. You might want to put your guilt aside and give the kids some ice cream stored in a cooler because everyone loves ice cream! Some fruits, packaged foods, and snacks to eat frequently and stave off boredom are other possibilities to take into consideration for the kids. Road trip food ideas for kids may consist of options like:
Veggies
Baby carrot, bananas, raisins, blueberries, and snap peas.
Check out these 12 Fun Road Trip Games for Kids
Chips
Banana Chips, Apple Chips, Coconut Chips, and potato chips.
Sandwiches
Chicken
(shredded or diced).
Read also: 20 Must-Have Road Trip Essentials for Kids.
Muffins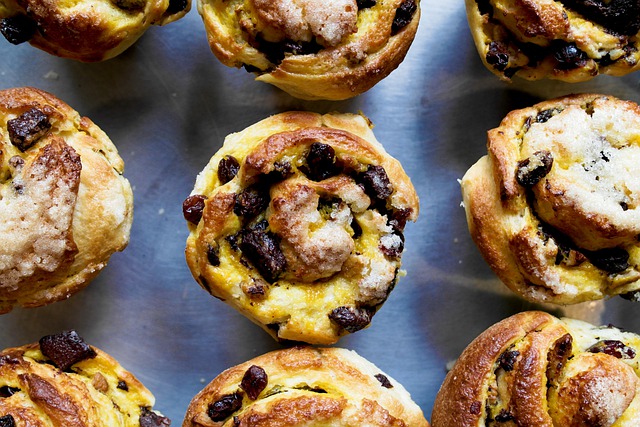 Cinnamon muffins, oats banana muffins, chocolate protein muffins.
Pizza
Check out these Amazing Healthy Lunch Ideas for Road Trips.
Conclusion
Although there may be considerable temptation to choose the road trip food ideas offered on the roadside, the food alternatives at petrol stations are not nutritious enough. Examining some cuisine ideas and selecting from the available options here can serve you a lot of unfortunate circumstances, such as sickness and disappointments. Don't forget to bring water in a reusable bottle with you.
Some of the tips to keep in mind when considering your road trip food ideas are:
They shouldn't be a lot of messy or greasy food items especially if traveling with kids.
Fresh foods are good but they should come better preserved in coolers or warmers accordingly.
Check the labels and nutritional information on every packaged food item you are bringing along; becoming sick from eating poisoned or contaminated food is not ideal.
Instead of attempting to stop at restaurants for each of your meal options along the way, it is advisable to prepare your road trip meals in advance at home. You'll save a ton of worry, time, and money by doing it.
When you stop at restaurants, it's usually to try out different dishes that are unique to the area you're in and just for pleasure.
Read also: 50 Most Hilarious Road Trip Jokes for Your Driving Pleasure
Were these recommendations for road trip meals useful? Check out some tips on how to pack for your trip as well as an extensive downloadable list of what you need to bring for any trip.