Road trips can get fairly boring if you plan to use your phones and other electronic gadgets the entire time you're in transit. For adults, interacting with others and forming what may be considered rewarding relationships can be incredibly awkward. Since most adults struggle to unwind and enjoy themselves while driving long distances, there are a variety of road trip games for adults available to help break the ice and make conversation easier.
You need some things to occupy yourself if you are the sort who can't stay stuck in a space with other family members or some traveling companions that you hardly hang out with on regular days. If you have to stick together for a long ride without some adult games to keep you entertained, even traveling with your closest friends and pals can feel weird, and trust me, relying on your electronics is not so much of a great remedy.
Adults stuck in a long car ride can relax with a number of road trip activities that could be so much fun. This list covers road trip games for adults that will enable you to relax with your traveling partners, discover their quirks, and of course, the pinnacle, which is having a blast and being entertained for a substantial amount of time.
Six Degrees of Separation
The Six Degrees of Separation hypothesis states that everyone on earth is linked by six or fewer links. In this game, two unrelated movie or music stars or possibly just two random people are named, and the other passengers in the car must attempt to connect the dots and get them to relate between the two in six steps or less.
One mention mentions two names, maybe TV stars and you Use six words or less to connect the names of the two movie stars, or your other travel partners do the same. You must establish bonds amongst them as soon as you can; these relationships need not be sexual or even familial; they can be of any kind. When connecting two celebrities, avoid choosing ones who have been in the same TV show or song. Unless it's something extremely obscure and widely forgotten because doing that would usually destroy the game. For example, Tasha Cobbs and Cardi B.
Cardi B featured Tasha Cobbs in her song WAP!
Tasha Cobbs is friends with Cardi B's Sister!
Go ahead and try it.
Padiddle
One of the road trip games for adults is Padiddle, to keep everyone entertained and giggling as they try to strike the roof of the car before the moment passes. A red vehicle, or any other common object, is revered in this simple but entertaining game, and when one is sighted, everyone cries "padiddle" and gently hits the roof of the car. The person who may have become preoccupied with something else may not notice the item with other people and will therefore stumble and strive to catch up. Everyone will laugh a lot about it as a result, making the trip enjoyable.
Read also: 12 Fun Road Trip Games for Kids
Hot Seat
Depending on who your travel companions are, and if you would like to share your deepest secrets, then get your mindset to accept and answer any question thrown at you. And oh yes! Now is the convenient time to get to grill your buddies but couldn't. One of the ideal road trip games for adults to learn each other's secrets or ask questions they've been dying to is Hot Seat. it allows you to pose some challenging inquiries to your companions that they would typically regard as odd.
After each round, the person in the hot seat rotates in a clockwise direction. The other passengers ask the occupant of the hot seat any five questions they want. Nothing is off-limits, so don't be afraid to ask them things they might not otherwise want to answer. You could wish to set some boundaries, but it will take the fun away from the game.
The 21 Questions Game
The 21 Questions Game is one of the best road trip games for adults perfect for breaking the ice and promoting easy energy flow during a lengthy vehicle ride. Even though it is a terrific game for everyone on a long road trip, adults love it even more, and the probing is excellent for bringing people out of their shells.
Ask a traveler to consider a person, place, or thing. The other passengers are then given 21 questions to probe their thoughts. Only one question should be posed at a time. Try a variety of people, things, and things you wouldn't normally think about. The game might be more frustrating or enjoyable depending on how obscure your thought process is. Depending on the people you're playing with and their preferences.
The following round will be initiated by the questioner who accurately predicts what the subject was thinking and the game goes on till everyone gets tired.
Regional Treasures Collector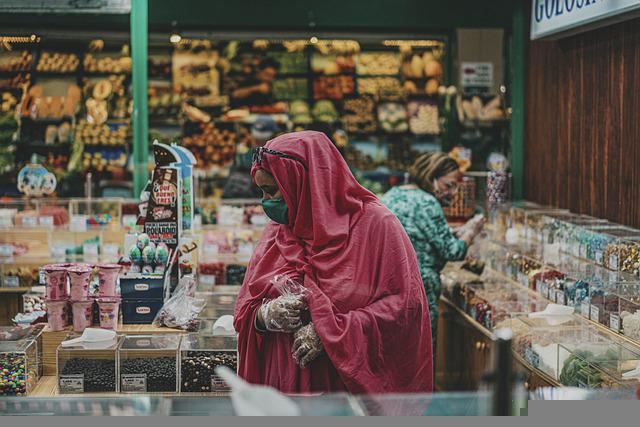 This is one of the travel games that is strictly limited to car trips! It is not possible to simply stop a train or an aircraft in different regions to collect objects that are unique to that area and cannot be found anywhere else. Sounds crazy, but it's a lot of fun!
You shouldn't be restricted to using food and groceries as the only available items. Snacks, beverages, flowers, or anything else might be chosen, and you could even take pictures of those unusual objects. Collect any item in whatever location you visit by going into the shops, and eateries, or simply parking by the side of the road to look for local oddities. Each individual may only take one thing per stop, and they must be objects that can only be discovered in the area and nowhere else. Be the first to discover these products by being savvy because not everyone will.
Items that are not specific to the area are canceled and the player who has amassed the most collections at the end of the game is deemed the winner and proclaimed the queen or king of the hunt.
You will love these 20 Awesome and Healthy Lunch Ideas to have the best travel experience ever!
Read also: Road Trip Food Ideas: Check out These Top 17 Meal Recommendations for Everyone!
The Trick Game
Some of them include:
If someone falls asleep during the journey, one person gets to start a story, and everyone else in the car continues it without a predetermined ending. In this way, everyone invents a false narrative, which wakes up the person who is asleep. When the sleeper believes the story, it is revealed that he or she has been duped and is required to pay for everyone's sandwich or beverage at the next stop.
Tell your traveling companions the wackiest, weirdest fun facts with a straight face, and make sure they sound very credible. Simply try to persuade them that they are startled about the existence of such a thing or can't believe it exists by waiting to see whether they will be impressed in believing or even rattled in denial. In this method, you can fool them successfully, then after a while, you can tell them the lie and get them to roll their eyes.
Never Have I Ever…
Obtain a list of happenings, and one player declares, "Never Have I Ever…" to begin the game. Each participant raises five fingers and lowers a finger when the activity on the list that they have never participated in is mentioned. The first person to drop all five fingers loses and is eliminated from the game, and so on until only one person remains (who obviously has done most of the things on the list).
You can select any type of incentive for playing this game, such as having everyone pitch in to reward the game's winner by giving them something at their subsequent stop.
Road Trip Classics
There are always going to be road trip classic games to complement and top off every other road trip pastime. Road trip classics are age-old games that will never lose their appeal in terms of the way they entertain each traveler.
Ispy, Trivia, License Plate, and Car Bingo are a few of them. No matter how many vacations you take in a year, they never go out of style and can be dull.
These 20 Must-Have Road Trip Essentials for Kids are necessary if traveling with kids in tow.
Price is Right
This game, which is intended solely for adults, will cost you money if you don't utilize your head as quickly as possible. However, it also acts as a means of ensuring that everyone continues to contribute to the cost of the road trip by buying gas.

Everyone tries to estimate the cost of gas in the area you are passing through to the closest tenth in this game. When gas supplies run low, estimates of the price of gas in the area are made, and whoever has the most inaccurate estimates is declared the defaulter. He will be compelled to pay for the gas or the highest percentage of the local gas price. The game is utilized each time the car runs low on gas.
Music Car Games
Some of the best music road trip games for adults include:
Check your knowledge of your musical repertoire by engaging in this music game. The first player begins by saying the words to a song in a very odd way; it could be brand-new or an old favorite. The other passengers in the car then take turns guessing the song by its name and singing a portion of the song in its entirety. While other players make their guesses, the player who got the right answer moves on to recite another song's lyrics and the cycle goes on. This game is a great way to discover new music or enjoy some old favorites while thinking back on simpler times. Have fun playing different music to confuse your travel companion.
Do you believe it is really simple to identify music from a hum? The game may just show you to be mistaken, in which case you can expect several shocks. The player hums a tune, and everyone guesses the song, just like in the lyrics game. The person who got it right takes the next turn and hums a tune and the cycle goes on.
By taking turns naming a song you believe to be the greatest in each category, the judge will select the song he believes to be the finest in the category. The winner is the one whose song is chosen.
The judge will be chosen by the parties to serve as an unbiased judge. But you can cast your vote by folding your guess on a sheet of paper, and the judge will choose the winning song title in that category.
Check out these 14 Romantic Road Trip Activities for Couples for your best road adventure when traveling with your partner.
Apply the same process to various genres of music. It might even be a song regarded as the best on an album by a certain performer.
Read also:100+ Thought-Provoking Road Trip Questions for Couples.
Conclusion
Which of these road trip games for adults do you think would be the greatest choice for your upcoming road trip? You can play every game for the most thrilling road trip experience ever without having to choose one over the other.
Check out these 14 Romantic Road Trip Activities for Couples.

You can have as much fun as you want in adulthood, and you definitely need a lot of laughter to get through any journey, including the journey of life and, of course, a road trip! If you ask me, road trips should always be packed with pleasure and entertainment in the form of road trip games, whether you're traveling with children, strangers, colleagues, or friends. For adults, playing these games is the best way to do it.
Also read: The Perfect Breakfast Ideas For Road Trips For a Healthy Diet.