Philadelphia is the largest city in Pennsylvania. It was once America's Capital territory during the revolutionary war and is home to the famous Liberty Bell. There are several historical sites in Philadelphia that represent America's revolutionary. Every American citizen should be interested in the nation's history and if so, should visit Philadelphia for a deeper knowledge and understanding of the history. Therefore, these historic sites in Philadelphia, markers, and monuments aren't just going to interest history buffs but for anyone at all.
Museums like the Philadelphia Museum of Art and The Franklin Institute, structures like Independence Hall, and monuments like the Liberty Bell and the Rocky Statue are among the most prominent historical sights in Philadelphia. However, the city's historical attractions are not confined to the few listed here; there are many more, including historic restaurants and businesses. These sites give the city its aura and feel, just as each city has its own distinct features that characterize it.
Whatever part of history you hope to learn in the city, you will not only get information in a mechanical form but would feel yourself experience what it felt like to exist in this time, in the city and to be a part of this history. Whatever is the case for you, there are a plethora of these historic landmarks and sites in Philadelphia that should interest you to your and most of this historical locations in Philadelphia are part of the Independence National Historical Park.
Read also: Fun Things To Do In New Orleans With Family
Popular Historical Sites in Philadelphia
Philadelphia is a city with a rich history, and there are plenty of historical sites to explore if you're interested in learning more about the city's past. From Independence Hall to the Betsy Ross House, these landmarks are a testament to the city's remarkable history. Here are thirteen historical sites in Philadelphia that you shouldn't miss if you're planning a trip to the city:
1. The Liberty Bell
The Liberty Bell rings in my thoughts whenever I think or hear the word Philadelphia (not literally). A tour of Philadelphia's historical attractions is never complete without a stop at this iconic symbol of American liberty, whose stories about its creation and purpose are embraced and loved by everybody. There's more to the liberty bell than just staring at it; there are film films and historical materials available to educate visitors about its significance. Posing for photos with the magnificent bell that represents a piece of America's rich heritage is an honor.
The Liberty Bell features a mystery crack that has sparked numerous theories about how it was obtained. There are numerous stories regarding how the fracture formed, and you should investigate it for yourself. This attraction is one of the most beautiful historical sites in Philadelphia to behold during your vacation.
2. Betsy Ross House
The home was built in the 1700s in the Georgian style. In 1773, the Widow Lithgow rented the property to Betsy Ross and her husband, and they resided there until 1786. This is where they ran their upholstery business from. Betsy is said to have sewn the first American flag right here. Although there isn't much to do here, a visit to this historic structure is well worth it, and everyone should desire to view it on their own. The home was rebuilt for this purpose in 1930 and has since become one of the most memorable historical sites in Philadelphia for visitors to see.
Come in for a tour of the house and hear about Betsy Ross' life. Betsy's memorabilia and souvenirs such as flags, toys, and books are available for purchase in the gift store. Betsy's burial point is located next to the courtyard.
Read also: Fun Things To Do In New Orleans With Kids
3. Valley Forge National Historical Park 
History aficionados and nature lovers alike will enjoy a stroll or bike ride through Valley Forge. George Washington's winter encampment in 1777 was held in this lovely park. It is a national treasure and a well-known Revolutionary War landmark in the United States. Past and nature merge in a loving embrace at the park, and it's a location that no tourist to Philadelphia who wants to learn about the city's history should miss. There are a variety of interactive games for visitors of all ages to enjoy while learning about the country's history.
You can either hire a ranger on a trolley to show you through the park or listen to an audiobook while enjoying the natural surroundings.
4. Independence Hall
Everyone looks forward to visiting the site where John Adams, Thomas Jefferson, Benjamin Franklin, and other patriots signed the Declaration of Independence and announced it. As a result, Independence Hall is the most visited historical site in Philadelphia. When Pennsylvania was still a colony, it was known as the Pennsylvania State House, and the name Independence Hall is just a term that has been generally recognized.
The structure, which was built in the 1700s, was the first place where key national choices were made, such as the design of the national flag, the United States Constitution, and George Washington's appointment as commander-in-chief of the Continental Army.
Access the Visitor's Center for tickets and directions to explore this renovated structure, which is open for visits all year. Here you can find information on important nationalists, the independence process, the Declaration of Independence, and a copy of the Bill of Rights.
5. First and Second Banks of the United States
In the Old City are located these two historic buildings that were the first and second banks of the United States.
The First Bank of the United States was built around 1791  and 1797 when Philadelphia was still the nation's capital. It was used by the government till 1811 and is currently a part of the Independence National Historical Park. the bank was built as a national bank in response to the debt America had incurred during the independence war. It is to be admired from afar as it is not open for tours.
William Strickland designed the Second Bank of the United States, which is a Greek Revival structure and presently a centre of attraction with its history and structure.
6. Houses of Historic Icons
Philadelphia is home to the majority of well-known personalities whose activities and lives have influenced America's history. Some of these homes have been repaired and changed into something new for various purposes, and they have now become a popular tourist destination for history buffs.
Franklin Court: The former residence of Benjamin Franklin has been repurposed into a printing display, a subterranean museum, the United States Post Office, and an archaeological exhibit. The only object that remains and has been conserved are the stones that formed the foundations of Franklin's original home, which may be seen through a glass for the enjoyment of visitors. Though the house was demolished, it is thought that the current structure is being reconstructed to look like Franklin's original home. The structure is located in the Old City's Franklin Court.
Edgar Allen Poe National Historic Site: Away from the Old City sits the historical site in Philadelphia in Spring Garden, which was Allen Poe's habitat throughout his 7 years of sojourn in Philadelphia. Tours of the house are only for selected days of the week and you should visit the National Park Service or just call ahead to check for days of operations.
Deshler-Morris House: The Germantown White House was designed by David Deshler and completed in 1752. George Washington stayed here between 1793 and 1794 when Philadelphia was the nation's capital, making it the oldest remaining presidential house. Also, after the Battle of Germantown in 1777, a British general briefly occupied the mansion.
7. Gloria Dei Church
This is Philadelphia's oldest church. It's in South Philadelphia, just a few distances from the Old City. it is also a part of the Independence National Historical Park. It was constructed in 1677 but has subsequently undergone some structural adjustments and adaptations. Although the church was founded by Swedish Lutherans, it is now an Episcopal church.
Read also: Coolest Things To Do In Fort Lauderdale With Kids
8. The Presidential House
Philadelphia was the capital from 1790 and 1800, while George Washington and John Adams were presidents of the United States. This necessitated the construction of a presidential residence, which was located just a short distance from Independence Hall. The building, however, has long since been razed, but the foundation and an exhibit detailing the residents of the house remain. It also emphasizes the Abolitionist Movement and how slavery was viewed in the fledgling state of Pennsylvania at the time. The exhibit depicts the lives of nine enslaved Africans who worked at the White House during Washington's presidency. The place is open for tours every day of the week.
9. Elfreth's Alley
It is the city's oldest occupied residential street and one of America's oldest. The cobblestone alley contains 32 houses on it that were once owned by some of the country's oldest craftsmen, artisans, and merchants but were later converted into residences. Two of the 32 houses have been made into public museums for tourist attractions and purposes, and the alley is one of Pennsylvania's historical areas of interest.
Walking down this lane will transport you back in time as you examine these historic homes.
10. Museum of the American Revolution
The Museum of the American Revolution is a historical museum located in Philadelphia, Pennsylvania. The museum tells the story of America's founding through exhibits on Enlightenment-era politics and science, the American Revolution, Constitution-making, the war for independence, and early United States history.
The exhibit includes a large collection of artefacts and works of art from the revolutionary period that traces America's development. This museum tries to depict the path from the beginnings of discontent, through the war, and the victory that led to the birth of a new America. The exhibitions are interactive, with historical documents and artefacts on display. This attraction is one of the most popular historic sites in Philadelphia, there is something here for everyone.
11. Christ Church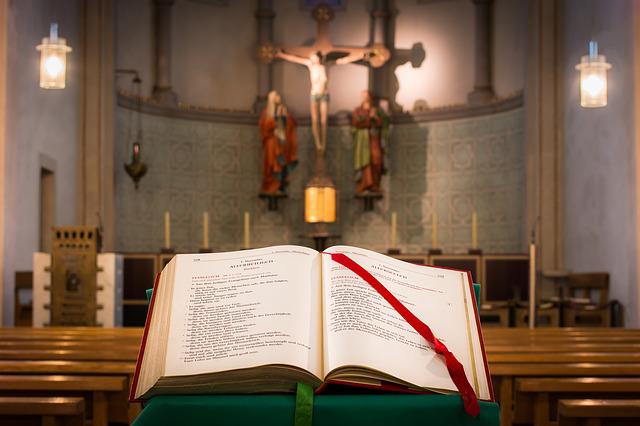 Many national figures, including Betsy Ross, Benjamin Franklin, and George Washinton, worshipped at this church in its early days. It has become a popular destination for tourists. It was built between 1727 and 1744. After exploring the pews where these icons once sat, take a short walk over to the nearby burial ground where some of these legends were laid to rest. Throwing a penny on Benjamin Franklin's tomb is considered to bring good luck, so you might want to try it.
12. Carpenter's Hall
Carpenter's Hall is a historic building in Philadelphia that was home to the Carpenter's Company, one of the largest and most influential guilds in English history. The company was responsible for construction projects such as churches, mansions, and government buildings.
It later became known as Carpenter's Hall because it was used by many different tradesmen who worked on architectural projects within Philly. Today, Carpenter's Hall is still an important historical site because it serves as a reminder of all the hard work that went into creating some of America's greatest architecture!
The beautiful Georgian architecture is what draws people to this structure. The structure is historically significant because of its role in the British colony. The delegates from the 12 colonies gathered here to vote in unison against King George III of England, enacting a trade ban. This assembly served as a precursor to the Declaration of Independence, which was signed two years later.
Read also: What is Stealth camping?
13. National Constitution Center
This is the world's first and only museum dedicated to a single document, the four-page United States Constitution. This document is without a doubt one of the finest and most revered in the world, and a centre dedicated to it is only fitting. The centre uses high-tech exhibits, interactive displays, and artefacts to provide thorough information on the American constitution. Visit the National Constitution Center to learn more about the history of this important document.
Conclusion
Philadelphia has a rich history that is full of landmark buildings and sites that are worth visiting. Some of the most popular historical attractions in Philadelphia include Independence Hall, The Liberty Bell, and Christ Church.
Independence Hall was the site of the first U.S. Congress meeting and features beautiful architecture that was inspired by Roman ruins. It is a beautiful historical site in Philadelphia to behold. The Liberty Bell is famous for its role in American history and can be seen at many tourist destinations around the world. Christ Church is home to Philip Frost's impressive stained glass windows, which have been viewed as some of the finest examples in North America.
There are also numerous museums located throughout Philadelphia that offer fascinating insights into regional cultures, such as the Museum Of Art And History (formerly known as Winterthur) and Penn Center For Creative Arts (home to Andy Warhol's art collection). So whether you're looking to explore iconic landmarks or catch up on your current cultural trends, there's something for everyone in Philly! Save our list of historical sites in Philadelphia for all your vacations in this city.