Searching for Historical Sites in Boston? There's so much fun to be had, and then there's the thrill of visiting historical landmarks for an instructive and interesting stay, and there are just enough of these historic sites in Boston. If you're a history buff in America, you might like visiting the historical landmarks in downtown Boston, where the American Revolutionary War conflicts have been preserved and passed down for generations, as well as many other historic monuments and institutions.
History isn't uninteresting at all, at least according to Boston. The city appears to be home to a number of firsts in the country, including the first telephone, subway, public park, and several other historic landmarks.
It's worth noting that the city embodies both dynamic modernity and centuries of heritage. In Boston, history and modern life mix harmoniously. Boston delivers a full-fledged adventure and excitement, where you may appreciate its current elements while also getting a satisfying trip through centuries of history. You could say that exploring modern-day Boston allows you to connect with the past. It provides a complete package for any visitor or resident of the city.
You can either begin on a self-exploration of the routes, where you can either utilize the map or run into people dressed in colonial clothing who will gladly explain history and facts, or you can opt for guided excursions. The good news is that most of the historical sites in Boston are free.
Read also: Breakfast Restaurants In Chicago?
Top Historic Sites in Boston you Must Visit
Boston is a city full of history, and there are a variety of fascinating historical sites to explore if you're looking to get a taste of the city's past. Here are fifteen of the most noteworthy historical sites in Boston, each with its own story to tell:
1. The Freedom Trail
The Freedom Trail is the first thing that comes to mind when thinking of historical attractions in Boston and tours. Starting at the Boston Common and concluding at the renowned Bunker Hill Monument, the 2.5-mile walk takes you through most of Boston's historic sites. The Freedom Trail is the initial point of entry into the history of revolutionary America.
You may either take a self-guided tour by following the red line on the sidewalk or hire a tour guide to take you around the route. Either way, you'll receive access to all of Boston's historical monuments. The Freedom Trail walk and tour will run around 2-3 hours, which is plenty of time to absorb information about the historical sites in Boston along the trail.
2. Boston Public Library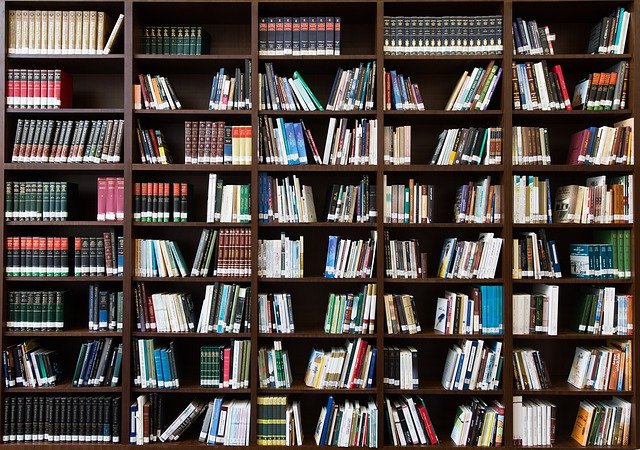 The Boston Public Library is a historically significant building in Boston. The structure is spectacular, with a grand stairway housing several remarkable works of art. Be sure to be inspired by this several-century-old monument, which was founded in 1852 as the first publicly-supported city library in America. A free tour of the building with a guide who will be more than happy to explain the principles behind the building's founding and existence. Even non-library users will be captivated by this location, and if you enjoy libraries, you will have a wonderful time reading and resting here. They even have a fantastic selection of coffee and tea and serve some really nice dishes.
3. Fenway Park
At Fenway Park, you can learn everything you want to know about baseball and its history. It's a unique park with a special place in baseball fans' hearts. It's a historical site that's been around since 1912. That's a long time to keep a facility like this up and running. The "Green Monster," a 37-foot-tall left-field world, is one of the most recognizable aspects of this iconic baseball park. A tour of the park with a group of other tourists, conducted by a qualified guide, will provide you with information on the park's history as well as a variety of other topics related to baseball and the park.
Read also: Sunny Holiday Destinations
4. Boston Tea Party Ships and Museum
This is one of Boston's most visited historical attractions. You can't claim to have learned about America's history in Boston without attending this iconic event and taking a full tour of the place. It's more than just educational and entertaining; it's a soul-stirring adventure, unlike any other floating museum or event you've ever experienced.
The goal of this tour and experience is to immerse you in the people, events, and repercussions that led to the American Revolution while also allowing you to participate in and be a part of the iconic event that changed the path of American history forever. During the trip, you will hear about the colonists, and their ships, and, like the Sons of Liberty on the twilight of 16th December 1773, you will have the opportunity to throw tea overboard. The museum includes high-tech equipment, live actors, interactive exhibitions, and tea ships that have been restored to their former glory.
Even families will enjoy this one-hour experience. You should head right to Abigail's Tea Room for some tea and grab some souvenirs for friends back at home at the Gift Shop.
5. Boston Common
It is one of the historical sites in Boston with ties to various significant events in American history, including the Revolutionary War, civil rights marches, anti-Vietnam War rallies, and many more. It was first established in 1634 and is presently controlled by a non-profit organization. Beautiful fountains, statues, playgrounds, and walkways may be found at this historic location. The Great Elm, Soldiers and Sailors Monument, Boston Fountain Monument, Brewer Fountain, Central Burying Ground, and John Paul II Placard are some of the most noteworthy sights in Boston Common.
Families flock here to enjoy beautiful picnics and ice skating in the frog pond in addition to learning about American history.
6. The Paul Revere House
The Paul Revere House, Boston's oldest structure, stands proudly in all of its magnificence. It is one of the few remaining 17th-century structures in America's inner cities. Visitors are given a tour of the house, which has been outfitted to reflect the many eras in which it has been occupied, which spans three generations. This house, which was erected in 1680 by a wealthy merchant and later purchased by Paul Revere in 1770, has a remarkable history. Tourists can learn not only about the house's history and the lives of its residents but also about Paul Revere's famous midnight ride.
Paul resided there until 1800 with his family, which included his wife, children, and mother. It was first used as a boarding house for sailors, then as an immigrant tenement, and then for a variety of various companies over the years.
7. Faneuil Hall Marketplace
The Faneuil Hall Marketplace is one of the most well-known destinations along the Freedom Trail, and it is particularly famous for its role during the Revolutionary War. In the 1740s, this location functioned as a gathering site, which was a centre for speeches and receptions throughout the conflict.
Today, it is now the renowned Quincy Market, where visitors can go shopping and eat luxury meals at the current market, which has various food stalls and restaurants lined up. One of the things you should look forward to is eating at one of these historical sites in Boston after a tour of the district's most prominent areas.
8. Old North Church
Apart from being Boston's oldest church, it was here that the American Revolution began and the popular slogan "One if by Land, Two if by Sea" was coined. In 1723, the church was founded. Taking a seat in one of the box pews to listen to a brief sermon on the church's history and the renowned midnight journey is one of the activities. Visitors can tour and relax in the gardens on the church grounds before or after visiting the gift store to purchase gifts.
Other unique options include an exclusive look into history that takes place behind the scenes of the standard general tour. Visitors can also participate in the colonial chocolate program, which teaches them about chocolate from the 18th century.
The church is still an active Episcopal church today.
9. Historic Graveyards
The burial grounds are one of the historical sites in Boston and they are not creepy in the least but fascinating to visitors. In Boston, there are sixteen historic cemeteries and three active cemeteries. The Granary Burying Ground is one of these historic graveyards, where renowned history heroes such as Paul Revere, Samuel Adams, Robert Treat, John Hancock, Crispus Attucks, the victims of the Boston Massacre, and the moniker of "Mother Goose" are buried.
People enjoy paying respect to deceased icons to honor their memory or simply to learn more about their lives and contributions to American history.
10. The Old State House
From 1713, when it was erected, until 1798, when it was converted into a meeting hall for debates and key gatherings that finally sponsored the American Revolution, the structure served as the site of the Massachusetts General Court. It is one of Boston's most important historical locations, and history buffs will enjoy the exhibit on the Boston Massacre. It has been converted into a museum, and the interactive exhibits and relics are also pretty interesting. The interactive display allows you to see the Council Chamber as it was in the 18th century firsthand.
11. Harvard University
Harvard University, America's earliest and oldest university, was founded in 1636 in Boston and named for its first patron, Reverend John Harvard. A guided historical walk of campus led by one of the students provides insight into the university's history. The Fogg Museum, Memorial Church, Widener Library, University Hall, and the John Harvard Statue are all important stops on the journey.
12. Plimoth Plantation
The plantation provides a glimpse into life in 17th-century America. It provides insight into the culture, foods, and early lives of the pilgrims and the Native Americans they encountered upon arriving. It functions as a living history museum, but not in the traditional sense; rather, it is a reenactment of the life of the first residents of America. Visitors and kids on field trips frequently bring their troops to observe how life used to be. The plantation's meal selections are designed to reflect the foods and feeding culture of the time.
13. Bunker Hill Monument
The Battle of Bunker Hill is commemorated by a 221-foot granite obelisk. Rangers are on hand to conduct tours and explain the battle, complete with seasonal musket shooting to add authenticity to the narration.
The monument is a 294-step journey to the summit, from where you may enjoy a beautiful view over Boston and beyond. However, because the actual Battle of Bunker Hill took place on Breed's Hill, the memorial is situated there. The genuine Bunker Hill can be found a quarter-mile from Breed's Hill, where the monument is located.
14. Boston Massacre Site
This is a sign along the Freedom Trail that marks the location of the Boston Massacre on March 5, 1770. The memorial is just within a few yards from the site of the original slaughter. Every year, the Bostonian Society holds a reenactment of the event at this site, intending to present the historical event that led to Bostonians rebelling against the British Crown and expelling the troops who held the city.
15. The Black Heritage Trail & Museum of African American History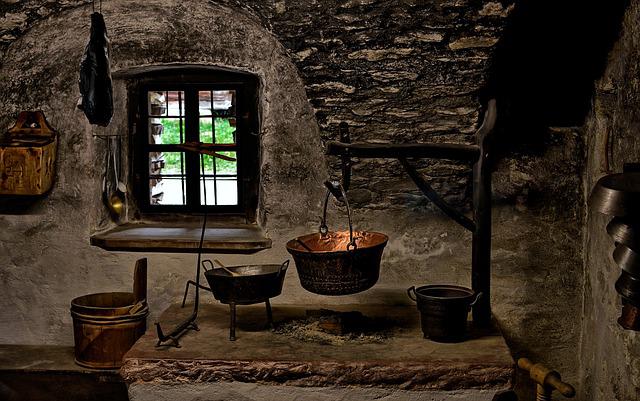 The Black Heritage Trail is a guided tour that takes guests on a journey through 14 significant ships that are part of the lineage and history that shaped the African American origin. In the absence of a guide, the Abiel Smith School has helpful maps.
The Museum of African American History is located where the former Abiel Smith School formerly stood, and it takes visitors on a journey through Boston's Black history.
Conclusion
Boston is brimming with history, with several of the city's landmarks dedicated to preserving the American Revolution's legacy. There isn't a single one of these historical sites in Boston that doesn't enthral visitors. The fact that these historic buildings have been preserved to recreate the past and transport visitors back in time, rather than relying on the guides' stories, distinguishes Boston from its equivalent cities.
Boston is not your typical historical stop; it provides a real sense of history as if it were happening right now. It's not at all dull. When you've had your fill of history and dismal past tales, Boston's other side of modernity is always there to cheer you up, take you out, and transport you to the splendor and pleasure of modern America. Don't get me wrong: history is fascinating!