Are you thinking of road trip activities for kids? It's holiday again or the holidays are close and you're planning a long hour road trip with the kids to your favorite vacation spot or maybe even somewhere new this time. Of course, the kids will be torn between being curious about their next stop or final destination and getting bored on the long-hour road trip, so this right here has kept you up thinking.
To curate fun road trip activities for your kids, you need to know what makes them tick. Of course, you are not looking for activities for yourself, so you must have their interests, and personalities in mind while creating and packing up road trip activities for kids. And not forgetting what age category they fall under, that would also influence the things you should think they should be doing. Some things will be too boring for certain ages while one that is being enjoyed by one can be a total crab to the other.
Whatever their ages, personalities, and temperaments, I've got you a list of road trip activities for kids that would befit any category your kid falls under, you only just have to choose from them. Now you should go-ahead to get to know your kids, ask them questions to get to know what they would like or get on to other necessary needs for the trip. 
Even if you've been doing this on a regular but only thought to spice things up a little bit by including new road trip activities for kids, or maybe the kids are growing and you feel the other road trip activities for kids may not be interesting to them anymore, these activities, if not already on your list, will make you cross out so many other past activities just to have them included. Even if you're searching for road trip activities for 10 year olds, or car activities for 8 year olds, road trip activities for 6 year olds, save this list of road trip activities for kids below. 
To make your road trip more enjoyable, here are tips on how to enjoy a vacation as well as tips on how to plan a relaxing vacation for you and your family. 
What are the Best Road trip activities for kids?
There are several activities for kids on road trips. In this article, we've compiled the complete guide for road trip activities for kids. Save this long list of road activities for kids when traveling with your family: 
1. Create Surprise Boxes.
Your tribe could start the road trip with you first making them look forward to the road trip activities by creating surprise boxes for everyone. They will get excited at the prospect of opening the boxes and discovering what you have in there for each person.
Your surprise box could contain a variety of activities you've selected for each person and the tools, toys, snacks and so many other things they'd be using to catch fun during the road trip.
You can also create surprise boxes as reward systems for completing tasks or engaging in road trip activities. The boxes could contain stuffed animals, candies, chocolates, dolls, fidget toys, and contents packed with age consideration. This suspense and reward will keep them engaged and excited all through the long road trip.
2. Drawing and Coloring Spree.
This game is perfect for toddlers and preschoolers and if your teenage kid has a flex for coloring and drawing, then why not? A mess-free drawing tab is suitable for toddlers to easily erase their messes with just a click of a button and keep on with the activities. There's also the etch-a-stretch drawing, your preschoolers get to create whatever item ranging from cars to staircases with a twist of the knobs.
Get coloring papers and crayons for coloring and a mess-free coloring spree, especially as this is a road trip. Color Wonder Markers should be used on those special papers to create mess-free paintings. 
3. Magnetic Toys.
If you have toddlers on the trip, you wouldn't want to not consider packing magnetic toys unless you want the car scattered with items. If you have a tangram set, a cookie sheet, alphabet magnets, or magnetic tiles lying around at home, don't forget to pack them along. You can go grab some at a kids' toy shop or if you want cheap toys, then hop into a cheap dollar store for magnetic toys within your budget.
4. Turn the Car to an Art Studio with Sticky Notes.
Make your kids create their art gallery with paintings, drawings, and colorings done on sticky plain notes with colored pencils and crayons. They get to stick them on the car windscreen. Remember not to leave them there for too long so that the heat doesn't cause the gum to melt away and stick to the car seats or other surfaces in the car.
5. Capture Moments.
Get a family camera and video recorder to keep track of important moments and capture scenic landscapes as you embark on a road trip. Your kids get to take turns, especially the bigger kids, capturing moments you would love to keep long after the trip. Get them to take snapshots of interesting sites from the windows as you drive past.
During game time or other car activities, the video recorder can be handled by the kids, with each taking turns in handling the recorder and camera or placed at strategic places in the car.
A family selfie in the car should never be found missing from the list. This can make for a family portrait as a souvenir for after the trip is over.
Never go on a road trip without devices to capture moments. You never can tell who or what you'll be meeting or the fun sites you may have to make stops at intervals. Even a memorable thing can happen in the car during the activities and you'd need that moment captured and kept for posterity! Never leave your camera at home!
6. Engage in Physical Car Games.
You'd be wondering, are the other road trip activities for the kids not physical? Yes, they are, but most involve the use of other tools. These other physical activities won't require any device or gadget. You get them to drop everything and get on them. They include:
The Alphabet Game: Everyone in the car can participate in this game, well, except the toddlers that can't say more than "dada". You pick an alphabet and someone mentions an object they can spot at sight from the car, on the road trip that starts with the alphabet called. And yes, the first to spot the object can shout it.
Would-You-Rather: The would-you-rather game involves questions and answers about what you'd rather do. Two options are presented and one gets to pick the one preferred. For example "Would you rather have Chocolate or have Ice Cream?"
G-H-O-S-T: This game will improve their spelling and heighten their ability to think fast. Here, one person picks an alphabet, and another says another alphabet, then the next says another alphabet, and the next, till a word is formed. See? Simple and fun!
These games usually come with reward systems for the winner, often the person with the most answers, or some form of punishment for the person with the least answers. The reward can be a surprise box, chocolates, or a special treat like using the shower first and the punishment can range from packing up for other people, being the last to use the convenience, or whatever you can think of.
7. Make Different Stops.
You didn't plan on just driving until you got to your last bus stop or making stops only at the gas stations right? Get on to google and find out interesting points to stop, en route your trip and make a few stops at those places. Google can tell you where a playground, parks, historic points, and whatever recreation spots are. Before you even get to your final point of call, make different stops at these spots and let the children come out for some fun and to chill.
8. Listen to Podcasts and Audiobooks Together.
Download some audiobooks and listen to podcasts in the car together. Get to download their favorite stories or even school books in audio format. It's one way to relax and bond while on the trip.
Audiobooks are far better off than having them fix their eyes on screen or paperback books while on a road trip. Let them listen to their favorite stories in the car with headphones. Download family or kid-friendly podcasts that they'll enjoy like Wow In The World, The Past & The Curious, and Sesame Street Podcast.
Your kids will need headphones for the long road trip. Keep reading our collection of road trip activities for kids.
8. Make them Keep Journals.
Yes, you can get them to keep travel journals. They get to document all the activities and interesting views and experiences. They can talk about anything personal from their time traveling. Some kids may write something more personal than you'd imagine, so don't hope to look into their journal. Assure them that you won't be doing that and watch them pour out their minds and while away their time with their journals, on the road trip.
You can help them improve their writing skills by suggesting different essay topics at intervals to write about.
The Journal will serve as a reference for them when they get back to school, and they won't get to forget the details or just won't wait to go tell it all to their friends or maybe even nobody; they might not be able to tell about the cute cop they met on the road and fell in love with at first sight but sadly will never see again. But they can tell their travel journal!
Read also: Family vacation spots in Florida. 
9. Allow them to participate in the Driving with a Map and an Atlas.
Get the map of the state or print out the map of the route you intend to take on your road trip. Now, this road activity is going to be fun, engaging as well as educating the kids. Get them to trace and mark each spot you stop or get to, on the way, on their paper maps. You can help them to identify these points.
It makes them a part of the drive-through and helps them to keep track of how far the journey has been or the distance covered and reduces their anxiety over the final bus stop. Yes, from the map they get to predict how much time they'll be spending on the road as they mark those points. With an atlas, they can also learn about each city or point of note. It's a way to make them feel useful on the trip while learning.
For the younger kids, you can get a toy car and get them to pretend to drive too. This will be so much fun for the kids.
Here are 20 Fun Things to do in Palm Springs with Kids
10. Get them to design and write Postcards for their Friends at Home.
Pack your stamps at home and get postcards on the way. Get them to write postcards for their friends at home. You can tell your kids to get the addresses of their friends and have them handy. I know they can easily jump on the phone and get their friends on, but postcards are an exciting way to keep in touch with friends, especially for kids, and why not include them on your list of road trip activities for your kids to engage in?
11. Keep them occupied with Magnet Chess.
If your kids are passionate about chess or have any interest in the game, this is the time to learn how to play it.
Purchase a magnet chess set; the magnet keeps them stuck and firm. Add this item to your list of games and activities for your kids to engage in while on a road trip. They get to spend hours on this activity and won't bug you about when you'd be arriving at your destination.
Magnet chess is better to prevent making a mess or having the chess set scattered or missing in the car.
Where toddlers are also inmates of the car, it will prevent an accident of any form from occurring.
12. Let them get Creative with Pipe Cleaners.
With a twist here and there, your kids, especially toddlers and preschoolers, will get to make shapes and objects ranging from jewelry to objects you can't even recognize. It's a good way to enhance their creative side, keep them occupied and get to enjoy the long road trip. They are not expensive and can easily be picked up at a craft store.
Complete List of 25  Fun Things to Do in Japan
13. Hunt and Seek Card Game.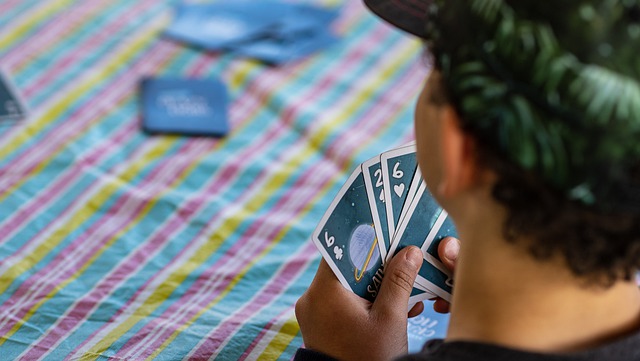 This is a perfect and exciting game for road trips with kids! Your kids should look forward to playing games while on the road trip and I SPY travel card games for kids and teens come in handy. Get the road travel versions for a road journey scavenger hunt and take them along with you. You can also check out a list of other scavenger hunt card games to get here.
14. Listen to Music. 
Playing some music mutually enjoyed by the entire family is one of the activities for a road trip not only enjoyed by kids but the adults alike. It's one way to relax as everyone gets to sing and vibe along with the music. Select songs that you are sure will be enjoyed by the entire family for the trip. They can be listened to via headphones or just blasting through the car stereo.
15. Get Creative by making Travel Souvenirs.
Crafts making is one of the road trip activities for kids that should make your list. Your Tweens or teens can get to make bracelets and necklaces for their friends back at home or each other while in the car on the road trip. They can even knit handkerchiefs, bags, or clothes for their stuffed bears at home during the trip.
Get the craft items packed for road travel. This will be greatly enjoyed by kids with a passion for crafts. Figure out the crafts they like and include their tools while packing, for them to engage in during the journey.
The craft-inclined toddlers can make cars and boats with paper.
16. Tablets and IPads Time.
It is always advisable to reduce, if not stay away from screens and digital devices while on a road trip. This is because it is a time to relax and have fun and not get wrapped up in a personal world. Digital devices can be addictive.
However, for your tweens and teens, a scheduled and monitored screen like a phone, iPad, or tablet time isn't a bad idea. They can get to use whatever app, log in to their social media accounts, or play their favorite games for a scheduled while before getting back to other activities.
This is because staying away from the screen like forever can make the other activities seem uninteresting to your teens and tweens. You don't want them pouting and sulking all through the rest of the trip, for staying away from their screens for too long, so why not?
Here are the Top 25 Fun Things to do in Burbank
17. A Travel Family Lunch Date.
You packed up some snacks and even grabbed some meals, I know. But you should include a family lunch or even dinner or breakfast date on your road travel.
Check out a nice restaurant from your paper map or Google and make a stop for a relaxed time away from the car, with the kids. Everyone gets to pick their favorite dish or try out a new meal served on the restaurant's menu, with some cute family selfies to go.
A travel family date in a fancy restaurant shouldn't ever be out of your travel activities list.
18. Turn the Windscreens into an Art Gallery. 
With erasable window markers, allow your kids to do a painting of their favorite arts or just anything that comes to mind.
It's thrilling to be allowed to do something that is often tagged forbidden for once. All your kids will jump on this opportunity to write their classmates' names, nicknames, and drawings of anything they wish to with markers that can easily be wiped away with wipes or water and a piece of cloth. This isn't a bad idea as long as they don't get to write on the part of the windscreen that could obstruct the vision of the driver and cause an accident.
19. Portable Gaming Devices.
Ranging from phones, tabs, PSP, and Nintendo 3Ds, pack up some gaming gadgets for your road trip, especially for your teens and tweens. Gaming is one of the most entertaining ways to make time fly.
Check out these places to visit in Maldives during your vacation.
20. Textured Rubbing Plates
I can remember being a kid and playing around with these textured plates when I was a child! Each plate comes with a unique style which you are able to mix and mix with other dishes. You then pick a crayon free of its wrapper, and rub the back of the crayon on top of the plates, revealing the designs! After that, the kids can draw the designs with additional coloring pencils, crayons, and colored.
25 Romantic things to do in New Orleans today!
Conclusion
Start your road trip with everything put in place. Do not go on a road trip with kids running around looking for how to fix things up. Make sure the activities, snacks and meals, clothes, and anything at all you'll be needing are in place, depending on the hours you expect to stay on the road. It is always better to pack beyond the estimated time and for emergencies.
You should consider packing the things for the road trip activities for kids in a box or pack. For each kid, you should consider a binder for their toys, crayons, and whatever tools to prevent having them scatter or break things everywhere. For overall packing, a seat back organizer will hold the water bottles, tablets, and toys. Just make sure to get organizing kits for everything you hope to pack, and they come in types. You can get them at the dollar store.
Road trips are a perfect time to have every member of the family or a great number of them together. It is a time to bond and enjoy each other in proximity and space. Save this list of road trip activities for kids before you start your journey.
Other Interesting Articles to Read on Our Blog!
25 Fun Things To Do In New Orleans With Family
20 Fun Things To Do In Scottsdale With Kids
15 Best Disneyland Rides For Toddlers
15 Fun Things To Do In New Orleans With Kids
Other Articles